Voice UK star Olly Murs shares his GCSE results to make people feel better!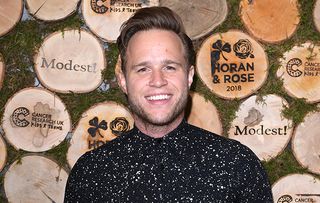 (Image credit: David Fisher/REX/Shutterstock)
Paddy McGuinness makes joke at Olly's expense after he tweets his GCSE results
As teenagers around the country get their GCSE results, Olly Murs has tried to assure anyone who's disappointed with them not to be too worried – after all, his weren't great!
The Voice UK star, who came second on The X Factor back in 2009, shared his own GCSE results, which, erm, weren't fantastic!
"Wow it's GCSE results today! Don't be scared, Don't be worried! These results will not define you as a person or predict your future! To make you feel better check mine out. If you believe you can achieve," tweeted 34-year-old Olly, who was born in Essex.
So, how did Olly do then? Well young Olly Murs wasn't top of the class! There's no sign of any As. He scored a "D" in maths, "D" in French and also a "D" in PE. He did at least get a respectable "C" in Art, while curiously he didn't take music! Surely he'd have got top marks in that?!
Poor Olly - or Oliver Murs as his National Record of Achievement book [remember those?] reads - didn't get any sympathy from presenter Paddy McGuinness, who tweeted: "There's no way you got that high grades! FakeNews".
Meanwhile, the BBC reports that in England, Wales and Northern Ireland GCSE results have gone up despite tougher exams.
Good luck to everyone getting their results!
Main pic: David Fisher/REX/Shutterstock
Get the latest updates, reviews and unmissable series to watch and more!
Thank you for signing up to Whattowatch. You will receive a verification email shortly.
There was a problem. Please refresh the page and try again.