Snow Bears: 'I got a phone call from a polar bear at 3am!'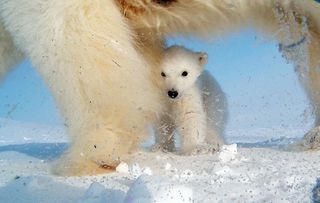 (Image credit: BBC/John Downer Productions/Phil)
Snow Bears director Philip Dalton lifts the lid on creating BBC1's new polar bear film, which is on BBC1 on Boxing Day...
BBC1's new feature-length documentary Snow Bears has all the elements of flawless festive viewing feast – Arctic antics from cute polar bear cubs, deadly dangers from fighting males, an atmospheric soundtrack from Goldfrapp's Will Gregory enhancing the sublime snowy landscape, and a very famous narrator in the form of Oscar-winner Kate Winslet!
We talked to producer and director Philip Dalton, who reveals filming Snow Bears was an epic labour of love and full of surprises…
What makes Snow Bears perfect Christmas viewing?
"Certainly the snow! Snow is one of the joys of Christmas and there's an abundance of it throughout the film. I think everybody loves polar bears and everybody likes a good Christmas story, and this is a story I've seen unfold over many years of filming polar bears."
Can you explain more about the polar bears' story of survival?
"In this film we focus on a mum, her two cubs, and their adventures to get to the pack ice feeding grounds. It's a 400-mile journey and has taken many years of filming over many seasons. It jigsaws together their story, from leaving the den and navigating the frozen island, to crossing the ocean to the seal-rich pack ice. We want to be clear to viewers they're watching a dramatised documentary, so we can tell the polar bears' story."
Why is it difficult to follow and film one family?
"Filming polar bears is a big challenge. With the best will in the world it isn't possible to follow the same mum and cubs from start to finish. A lot of sequences you see – when they leave the den and mum hunting on the ice - is the same family. As they got older and started the big swim to the pack ice we had to use other bear families to join the dots of what they go through in their first year. If this was a blue chip documentary we'd get stuck when we lost sight of family, which is why Snow Bears is very much narratively driven."
Did you have any surprises while filming?
"Yes, I had a phone call from a polar bear at 3 o'clock in the morning! We used remote cameras, triggered by body heat, that auto-dialled us by satellite to give us a heads up when the bears came out of their den. When the phone went at 3am I thought it was my boss asking if we'd shot anything yet. But when I heard heavy breathing and scratching down the phone I knew it wasn't the boss. I'm probably the first person in history to be phoned up by a polar bear!"
Having Goldfrapp's Will Gregory and Kate Winslet on board is quite a coup too…
"Will is brilliant. He has an affinity with the natural world. The music in Snow Bears is atmospheric and full of surprises. We had so much fun with Kate Winslet on the project too. She's so down to earth and has a great energy, as well as a lovely storytelling voice."
What are your favourite polar bear facts?
"Everyone asks about how we coped with the Arctic cold but for polar bears their main problem isn't the cold, it's overheating. They've a big layer of fat, an amazing fur coat with hollowed fibres and black skin to absorb the heat so even temperatures of -5 can lead them to suffer exhaustion!
"They also have amazing grips on their feet. They have dimples on their pads and when you examine at them under a microscope they look like suction cups. It's very cool!
"And they've also got total control of their ears – they can close them when they dive underwater!"
What are your hopes for the film?
"Polar bears are my favourite animal and I've wanted to film this for many years. I grew up watching wildlife films; they've had a major influence on what I do now. When you talk to anyone in the job – scientists, field researchers – they all grew up watching wildlife films. Nowadays there's a fear kids are becoming alienated from everything ecological. But with things like Blue Planet II they're being exposed to the magic and wonder of the natural world we live in. I hope viewers enjoy the film, and in knowing more about polar bears' daily lives, they care more about what happens to them and their environment."
Snow Bears is on BBC1 on 26th December at 6.30pm
Get the What to Watch Newsletter
The latest updates, reviews and unmissable series to watch and more!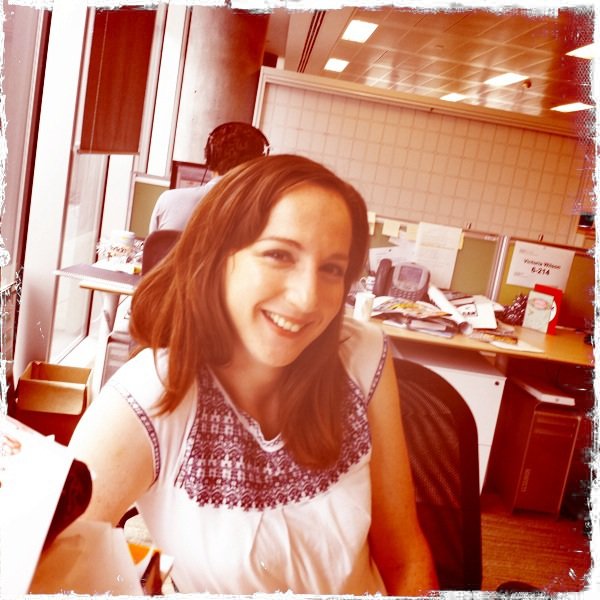 Writer for TV Times, What's On TV, TV & Satellite Week and What To Watch
With twenty years of experience as an entertainment journalist, Elaine writes for What's on TV, TV Times, TV & Satellite Week and www.whattowatch.com covering a variety of programs from gardening and wildlife to documentaries and drama.
As well as active involvement in the WTW family's social media accounts, she has been known to get chatty on the red carpet and wander into the odd podcast.
After a day of previewing TV, writing about TV and interviewing TV stars, Elaine likes nothing than to relax… by watching TV.