Chris Fountain: Kiss with Michelle wasn't romantic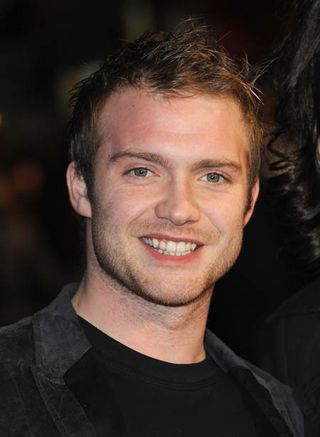 (Image credit: Doug Peters/EMPICS Entertainment)
Chris Fountain has said his girlfriend gave the thumbs-up to his raunchy Coronation Street scene with Michelle Keegan. Viewers saw their characters Tommy Duckworth and Tina McIntyre appear naked under a sheet in Coronation Street. But Chris told The Sun that his girlfriend, dancer Jessica Derrick, 'watched the scene on screen and thought it was good' and that the couple 'had a joke about it'. The actor told the newspaper that the scene 'definitely wasn't as romantic as it looked' with his co-star wearing tracksuit bottoms, her Ugg boots and a top under the bedsheets, while he was in his boxer shorts. "Obviously Michelle is a gorgeous-looking girl - she's won Sexiest Female for, like, 10 years in a row," he said. "But I've got a girlfriend and Michelle's got a boyfriend and the kiss is not going to be real like that." Chris, who has been shortlisted for Sexiest Male awards, said he feels the pressure to look good. "I worry about my weight and what I look like all the time. Your appearance is part of the job and there's just as much pressure on the guys as the girls," he said.
Get the latest updates, reviews and unmissable series to watch and more!
Thank you for signing up to Whattowatch. You will receive a verification email shortly.
There was a problem. Please refresh the page and try again.