Don't use your phone in the quiet carriage or you may have ex Corrie star Charlie Lawson to answer to!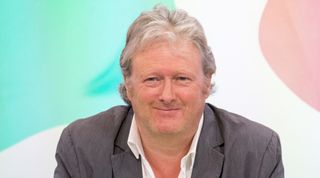 Former Coronation Street star Charlie Lawson, who played Jim McDonald for over a decade on the ITV soap, has a no-nonsense approach to people who talk loudly on their phones in the quiet carriage.
The actor, 56, takes direct action against offenders.
Charlie Lawson in 1996 (Stefan Rousseau/PA)
Calling in to a Radio 5 Live discussion about bad behaviour on public transport, he told show host Nicky Campbell: "What really winds me up is the quiet coach from Macclesfield to London Euston, the quiet coach clearly says no smoking and no use of the mobile phone."
Charlie, who starred in the soap until 2011 and made a short return in 2014, has no patience with people who ignore the notices.
http://www.youtube.com/watch?v=gTt4AEpIlZs&feature=oembed
He said: "My big bug bear is the guys who just get on and get on their phones. I won't tolerate it – I take their phone and ask them 'Do you want me to throw it out the window?'
"I can't stand it… If there is something wrong I will point it out. They sit there and there is a sign with a great big X through a mobile phone and they still persist."
He added: "Who the hell do they think they are? What are they trying to prove?"
Get the latest updates, reviews and unmissable series to watch and more!
Thank you for signing up to Whattowatch. You will receive a verification email shortly.
There was a problem. Please refresh the page and try again.