Kym Marsh: 'I've just bought a house, so I'm completely upside down for Christmas!'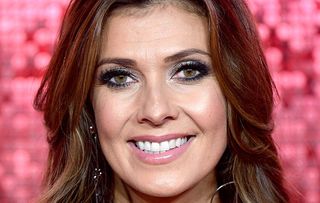 (Image credit: David Fisher/REX/Shutterstock)
From Kym Marsh to Simon Gregson, the Coronation Street cast tell us what they'll be getting up to this Christmas...
Kym Marsh is looking forward to a seasonal squeeze this Christmas as she's just bought a new house, while Kate Ford is off to her friend Kate Thornton's house!
Here the Coronation Street cast, including Kym Marsh, Alison King and Simon Gregson, reveal what they're up to this Christmas…
Kym Marsh (Michelle Connor) on her Christmas Day family squeeze
"I've just bought a house, so I'm completely upside down for Christmas! We've downsized from a 5 bed to a 3 bed, which we're going to renovate and make bigger, and we're all like sardines. Thankfully, Christmas Day is a godsend, because my kids' dads and I always take turns to have the kids. Last year, I had them for Christmas Eve and Christmas Day and they went to their dads for New Year, so this year it's the other way round. It works well because I don't know how we'd have all fitted into the kitchen for Christmas dinner!"
Alison King (Carla Connor) is looking forward to a relaxing Christmas Day...
"Normally, my daughter Daisy's dad, Adam, and I spend it together with Daisy, so that is what we will do, either up North or with family down South. It is nice to know we get two clear weeks off to rest, eat and relax."
Rob Mallard (Daniel Osbourne) is off to his mum and dad's...
"I'm doing the same as I do every year - I'm going round to my mum and dad's. I won't be doing the cooking - my mum and Chardonnay do that. Chardonnay's not a person; it's what you think it is. My dad does the turkey, my mum does the veg, and I get repetitive strain injury from opening so many bottles to keep everyone going."
Daniel Brocklebank (Billy Mayhew) will be spending Christmas with his other half...
"I will be spending Christmas with my other half this year (Mr Gay UK Stuart Hatton) and his family. My birthday is three days before, which is the most rubbish time for a birthday. I feel really sorry for Jesus!"
Kate Ford (Tracy Barlow) is going to her friend Kate Thornton's for Christmas...
"I'm going to my friend Kate Thornton's. She's cooked for the last few years and she's brilliant – I'm not a very good cook at all. She always has about 20 people. So that'll be nice."
Simon Gregson (Steve McDonald) says his wife is mad on Christmas!
"It'll be the usual for us. We'll be at home and we've got friends and extended family coming. My wife Emma is mad on Christmas, and has a competition with our very good friends across the road to decorate the house. She does the garden, the driveway, the outside and the inside. It'll be our youngest son Henry's first proper Christmas – he'll be two - so he'll understand what's going on. I gave him his Christmas present early because I couldn't wait. It's a radio-controlled car that you sit in. I said, 'I'm having that out now!'"
Catherine Tyldesley (Eva Price) is looking forward to her husband doing the cooking on Christmas Day...
"I love to be at home at Christmas, and just catch up with people and sit on my backside. My husband Tom is doing the cooking - for thirteen people. He's really good and he's got a lot more patience than I have. I just make the table look pretty."
Julia Goulding (Shona Ramsey) is looking forward to seeing friends...
"Because we have two weeks off, I'll be taking the opportunity to see friends down in London that I don't get to see very often now that I've moved back up North. I won't be doing any cooking on Christmas Day – I can't cook and I have no interest. That's my boyfriend's job. I'll put my feet up with some Baileys."
Main pic credit: David Fisher/REX/Shutterstock, Kate Ford Pic: PA.
Get the What to Watch Newsletter
The latest updates, reviews and unmissable series to watch and more!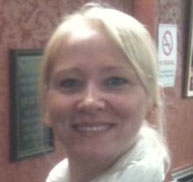 Alison Slade has over 20 years of experience as a TV journalist and has spent the vast majority of that time as Soap Editor of TV Times magazine.
She is passionate about the ability of soaps to change the world by presenting important, issue-based stories about real people in a relatable way.
There are few soap actors that she hasn't interviewed over the years, and her expertise in the genre means she has been called upon as a judge numerous times for The British Soap Awards and the BAFTA TV Awards.
When she is not writing about soaps, watching soaps, or interviewing people who are in soaps, she loves going to the theatre, taking a long walk or pottering about at home, obsessing over Farrow and Ball paint.