Keira Knightley babysat Danny Dyer's daughter: 'She let me stay up past my bedtime!'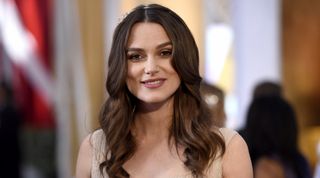 There aren't many people out there who can say that Keira Knightley was their babysitter and let them stay up late eating sweets.
But EastEnders star Danny Dyer's daughter Dani has revealed that the then-teenage Keira babysat her as a kid.
Dani, now 18, told the Daily Mirror: "She was really nice and fun, and let me stay up past my bedtime, but we didn't tell my parents."
Danny and Dani Dyer (Jonathan Brady/PA)
At the time, Keira was just about to find fame with a starring role in Bend It Like Beckham.
Dani, daughter of EastEnders star Danny, is now an aspiring actress herself, with a recent role in Age Of Kill.
She added: "It was only when I got older I realised how much of a big deal it was… I would love to see her again and see if she remembered me."
Perhaps Dani could babysit for Keira, who gave birth to her first child in May?
Keira is now a mum herself (Michael Rozman/Warner Bros)
Get the latest updates, reviews and unmissable series to watch and more!
Thank you for signing up to Whattowatch. You will receive a verification email shortly.
There was a problem. Please refresh the page and try again.