Ross Kemp film crew visit 'contributory factor' to Apache crash MoD report finds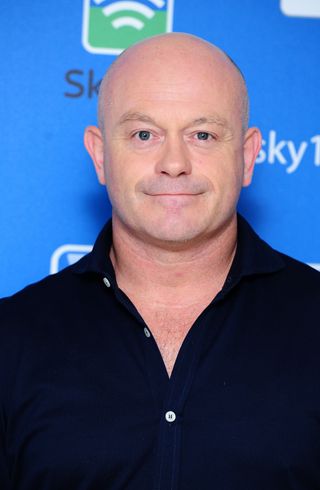 (Image credit: PA Wire/Press Association Images)
EastEnders star Ross Kemp was left shocked when he witnessed the crash of a £6b million Apache helicopter in Afghanistan while filming a documentary in 2008.
It's taken eight years but the Ministry of Defence (MoD) have now released a heavily censored report saying the presence of the film crew played a part in the crash of the state-of-the-art machine at a British military base known as Forward Operating Base Edinburgh (FOB EDI) in the Helmand province.
The top-secret MoD inquiry reports: "It is clear to the Board that this accident was caused by the disorientation of the HP when conducting a poorly executed transition downwind, with inadequate aircraft performance and engulfed in heavy recirculation.
"The Board believes that the crew lacked sufficient experience for the complex, high end, unsupervised operation, had become fatigued and were distracted at a critical juncture."
The report, ordered by Vice Admiral Anthony Johnstone-Burt, also says: "During the afternoon at FOB EDI the crew received a number of visitors wanting to view ZJ177, including Ross Kemp and medics.
"Whilst not a distraction at the time of the accident the board believes it was a contributory factor to the overall focus of the crew."
In response to the report a MoD spokesperson has since said: "Our highly skilled pilots are trained to deal with all kinds of emergency situations and incidents like this are extremely rare.
"To suggest that this was caused by the filming of a documentary would be disingenuous."
Later, after the crash Ross Kemp, 51, best known as EastEnders' Grant Mitchell is reported by The Mirror to have said:
"I watched an Apache helicopter go belly-up. War is not cheap. But it is the human cost that is highest."
Fortunately the pilot and co-pilot gunner escaped with minor injuries.
Ross Kemp is currently filming Sky One's Extreme World in Syria and is due to make a special return to EastEnders to coincide with the death of on-screen mother Peggy (Barbara Windsor) later this year.
Image by Ian West/PA Wire/Press Association Images
Get the latest updates, reviews and unmissable series to watch and more!
Thank you for signing up to Whattowatch. You will receive a verification email shortly.
There was a problem. Please refresh the page and try again.