Meet Fiona Wade, Cain's latest victim in Emmerdale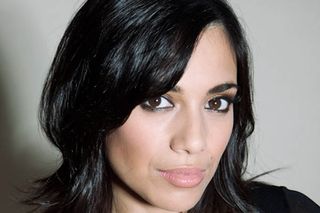 Emmerdale newcomer Fiona Wade talks about joining the soap and reveals to Soaplife how her character, Priya Sharma, falls for Cain Dingle's dubious charms How do you feel about being Emmerdale's newest addition? "I'm loving it, I feel very happy and excited about this new venture and I'm delighted to be joining Emmerdale. My mum's thrilled, too. She loves Emmerdale. She watches every episode so she's very happy I'm coming into the show." What might people recognise you from? "I think Grange Hill and 24Seven are the two TV series I still get most recognised for, but I've been working as an actress since I was 16, and have even done a few West End musicals." So, what were your first days of filming like on Emmerdale? "It was funny as one of my first filming days was the hotel bedroom scenes where Cain seduces Priya by plying her with champagne. Priya loves all his game-playing and it's not long before Cain has Priya exactly where he wants her." Tell us why Priya ends up being seduced by Cain? "Priya catches Cain's attention the moment she walks into the village. Cain is totally using her, but Priya enjoys spending time with him as he treats her well. So she doesn't really think too much about his motives. She's not aware he's seeing her to annoy Jai. When Cain treats Priya to a night of champagne and a posh hotel she's in her element. They have good chemistry and I think she can sense he's a bad boy – it attracts her. I also think the fact Charity warned her off has made her more interested. But I don't think Priya realises just how dark Cain is - and it could go horribly wrong." Are you enjoying filming with Jeff Hordley [Cain]? "It's been so much fun! And Jeff is wonderful, he made me feel at ease immediately."
Get the latest updates, reviews and unmissable series to watch and more!
Thank you for signing up to Whattowatch. You will receive a verification email shortly.
There was a problem. Please refresh the page and try again.