50 Years of the Troubles: A Journey through Film - C4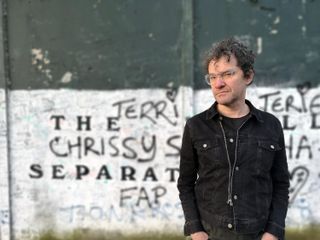 (Image credit: Pro Co)
Film-maker Mark Cousins is on home turf in Northern Ireland to look at the history of the region in cinema
It's 50 years since the deployment of the British Army to Northern Ireland and what became known as the Troubles.
In 50 Years of the Troubles: A Journey through Film, filmmaker Mark Cousins returns to his native Belfast to look at the depiction of the city and its history in cinema, and also how he and others in Northern Ireland grew to love film as a form of escapism.
There's also a related short season on Film4 this week, with '71 (a thriller starring Jack O'Connell as a British squaddie on the run) tonight, Neil Jordan's 1992 Oscar-winner The Crying Game tomorrow and Steve McQueen's Hunger (starring Michael Fassbender) on Tuesday.
TV Times rating: ****
Thank you for signing up to Whattowatch. You will receive a verification email shortly.
There was a problem. Please refresh the page and try again.