Billy Connolly: Made in Scotland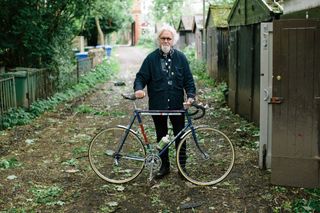 (Image credit: BBC/7Wonder/Jaimie Gramston)
Billy Connolly: Made in Scotland is a tribute to the Big Yin – comedian, actor, musician and maker of unique travelogues
When Billy Connolly got his knighthood, someone remarked that it must be strange for him, as he came "from nothing". "I don't come from nothing," he corrected her. "I come from something."
And that something is what two-part documentary Billy Connolly: Made in Scotland, which you might have missed in the rush of last Christmas, is all about.
It's anchored by interviews with Billy himself as he talks about growing up in Glasgow and his pride at becoming a welder. And there's an impressive array of well-known faces, including fellow Glaswegians, to remind us why he's so loved.
"Everything he does is just pointing out the ridiculousness of everyday life," says a woman knitting a pair of woolly swimming trunks (if you know, you know). And goodness knows we need that these days.
TV Times rating: *****
Thank you for signing up to Whattowatch. You will receive a verification email shortly.
There was a problem. Please refresh the page and try again.