Leo and David's mother pays them a visit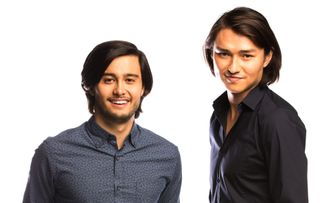 (Image credit: Jackson Finter)
Will the brothers finally discover the identity of their dad?
Leo and David get the news that their mother is coming to Erinsborough. Finally, they have the chance to confront her about the identity of their father - but will she have the answers they need?
Meanwhile, Sheila's horrified to realise she's made a drunken mistake - she's found herself in an extremely awkward position and has hell to pay. What exactly did Sheila do?
Tobi Oredein is an award-winning women's lifestyle journalist, media entrepreneur and international public speaker based in London, who focuses on race, feminism, beauty politics & popular culture. Tobi has been commissioned by Buzzfeed, British Glamour, Grazia, Elle UK, Fader, The Debrief, The Independent, The Pool, Stylist, Vice and others. She has also interviewed public figures such as Ryan Coogler, Ava Duvernay and Sir Trevor McDonald.
Thank you for signing up to Whattowatch. You will receive a verification email shortly.
There was a problem. Please refresh the page and try again.