Mark and Tyler continue to drift apart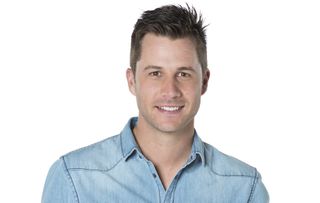 Hamish is ruining Mark and Tyler's relationship
In the wake of the scuffle between Hamish and Mark on the boat, Tyler decides to distance himself even further from Mark. Mark continues to protest that he didn't attack Hamish, but Tyler doesn't believe him. Hamish continues to twist the knife and paint Mark as violent. Is this the end for the brothers?
Meanwhile, Terese can't move on from her mistake with Paul and it's affecting her ability to get intimate with Gary. Gary is determined to change that and his attempts for romance only push Terese further away. Will they ever get back the spark in their relationship?
Also, Terese has another problem on her hands. Paul's returning to Ramsay Street tomorrow, the day that Gary and Terese will be saying their vows. Is Paul returning to ruin the wedding?
Get the What to Watch Newsletter
The latest updates, reviews and unmissable series to watch and more!
Tobi Oredein is an award-winning women's lifestyle journalist, media entrepreneur and international public speaker based in London, who focuses on race, feminism, beauty politics & popular culture. Tobi has been commissioned by Buzzfeed, British Glamour, Grazia, Elle UK, Fader, The Debrief, The Independent, The Pool, Stylist, Vice and others. She has also interviewed public figures such as Ryan Coogler, Ava Duvernay and Sir Trevor McDonald.