Nate ends his relationship with Tori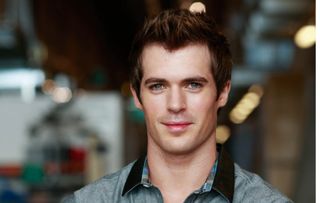 Can the pair still remain friends in Home and Away?
Nate and Tori try to end their break-p on good terms, but Nate admits he wished he broke the news in a softer manner. Tori tells him not to worry and takes the news reasonably well. Nate phones Care Flight and accepts the offer, but the downside is that he has to leave tomorrow. He tells Leah and Alf the news and they rally round and organise a leaving dinner.
Meanwhile, Scarlett is sceptical of Brody's perky mood. She goes to the Morgans' and finds Tori upset over her break-up. The pair chat and are interrupted by Justin. When Justin hears that things between Tori and Nate are over, he offers to take the ladies for dinner. On their way to dinner they bump into Nate. He invites them to join his leaving party and Tori accepts the invitation. Has Nate made a wise decision?
Scarlett tells Justin and Tori that she thinks Brody is using drugs again, but Justin shuts her down. However, when Scarlett catches Brody in a compromising position, will her word be enough to prove to the Morgans that Brody is still a user?
The next day, Nate packs his bags to leave Summer Bay, but will he put things right with someone special before he leaves?
Tobi Oredein is an award-winning women's lifestyle journalist, media entrepreneur and international public speaker based in London, who focuses on race, feminism, beauty politics & popular culture. Tobi has been commissioned by Buzzfeed, British Glamour, Grazia, Elle UK, Fader, The Debrief, The Independent, The Pool, Stylist, Vice and others. She has also interviewed public figures such as Ryan Coogler, Ava Duvernay and Sir Trevor McDonald.
Get the latest updates, reviews and unmissable series to watch and more!
Thank you for signing up to Whattowatch. You will receive a verification email shortly.
There was a problem. Please refresh the page and try again.