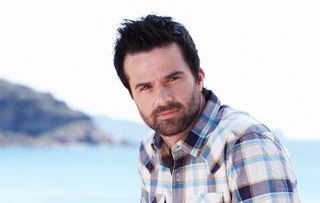 Will Zac survive his fall?
Zac is rushed to hospital semi-conscious and with blood gushing from his ear. Tori takes charge and tells Leah to wait outside. It doesn't take long for VJ, Hunter, Roo and Nate to arrive at the hospital and comfort Leah. When Zac takes a turn for the worse, Nate rolls up his sleeves and pitches in, but Tori quickly tells him to leave as he no longer works at the hospital. Nate feels humiliated and it's clear that this will take a toll on their relationship….
Later, Tori tells Leah that Zac's surgery was a success. Leah pays a visit to Zac and the pair have a heart to heart, but Leah makes it clear their marriage is over. Next, Leah pays Irene a visit and apologises for slapping her. Irene's happy to forgive and forget as she just wants her best friend back - but does Leah feel the same way?
Back at the hospital, Hunter comforts Zac as it's clear that Leah's going ahead with the divorce. Zac starts to reminisce about what his relationship would have been like if he'd stayed with Charlotte. However, when Zac discusses his relationship with Charlotte, he says something that makes Hunter question if Zac is really his dad…
Get the latest updates, reviews and unmissable series to watch and more!
Thank you for signing up to Whattowatch. You will receive a verification email shortly.
There was a problem. Please refresh the page and try again.