Django: release date, cast, plot, trailer, interviews, first looks and all about this new adaptation of a classic Spaghetti Western
Django on Sky Atlantic stars Matthias Schoenaerts, Nicholas Pinnock, Lisa VIcari and Noomi Rapace and is loosely based on the acclaimed Spaghetti Western movie from 1966.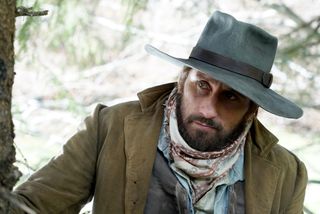 (Image credit: Cos Aelenei)
Classic Westerns are always popular but 10-part series Django offers a fresh take on the traditional genre. Loosely based on the famous 1966 Spaghetti Western film, the new series also has a strong psychological element to it, and the female characters we're told will be much more to the fore, all to appeal to a newer audience.
So here's everything you need to know about this new adaptation of Django which will be coming to Sky Atlantic. NOW and HBO in 2023. Also take a peek at the amazing first look pictures (see above and below)...
Django release date
Django launches in the UK with its first two episodes on Sky Atlantic and streaming service NOW on Wednesday March 1 at 9pm and 10.05pm. We'll update on the US launch date and the US channel when we can.
Is there a trailer for Django?
Yes there's now an official trailer and a teaser trailer for Django released by Sky. It looks stunning! Take a peek at both below...
What is the Django plot?
Set in the Wild West in the 1860s and 1870s, we meet Django, played by Matthias Schoenaerts, a man haunted the murder of his family eight years earlier. He's still looking for his daughter, Sarah, whom he believes may have survived the tragedy.
His search takes him to New Babylon, a city of outcasts comprising of men and women from all backgrounds, races and creeds and where everyone is welcomed with open arms. Django discovers the city was founded by his daughter Sarah (Lisa Vicari), who's now a grown woman, and her fiancé John Ellis (Nicholas Pinnock), who she's just about to marry.
When the pair are reunited Sarah pleads with Django to leave as she fears he'll put New Babylon's safety in jeopardy. But Django is convinced the city is in danger and is adamant that he won't lose Sarah twice.
How Django brings a fresh twist to the classic Western genre…
Django promises to bring a contemporary take to the Italian Spaghetti Western genre, celebrating difference and empowering women. Director Francesca Comencini says: "I was extremely attracted to this project as it features extremely strong female characters and delivers a thought-provoking reappraisal of masculinity in the Western genre. It's a universal story with a narrative that celebrates diversity and minorities."
Interview: Matthias Schoenaerts on playing Django
Belgian actor Matthias Schoenaerts, 45, gave us the lowdown on playing Wild West hero Django...
What was it like taking on such a classic role?
Matthias Schoenaerts says: "Django is an iconic character so it's pretty big shoes to fill, but with this series the aim was to add a more personal crisis without dishonouring the original ingredients. Here we encounter a Django who's in search of reparation and redemption and trying to cope with all the losses he's suffered."
Have you seen the original film with Franco Nero?
Matthias explains: "Yes, of course. When I was young I lived with my grandmother for a while and she was in the French speaking part of Belgium. There they dub everything and so all the spaghetti westerns had these awkward French voices, but they were the same awkward French voices that were also in Starsky and Hutch and The A-Team."
What appealed to you about this new reimagining?
Matthias says: "There are a lot of elements in it that resonate with the world we live in today. I love the cinematic texture of a western, especially with these modern elements and these different renditions of masculinity and femininity. The symbol of this lone wolf trying to repair something because he feels guilty for messing up is something that resonates with me for some reason."
What was filming Django like?
Matthias says: "In the summer there was a heatwave in Bucharest where we filmed, and it hit 43 degrees centigrade. It was super humid and I was wearing a wig, a hat, two t-shirts, a shirt, a woollen jacket, woollen pants and big boots and 30 seconds after walking out on set, I was drenched. So we started using this huge fan, almost as big as a room, for the actors in between takes but because everybody was wearing wigs, whenever anyone sat in front of it their wig almost flew off."
* Matthias Schoenaerts made his film debut at 13 when he played alongside his father Julien in the Belgian film Daens in 1992. When he played the role of Jacky, a farmer who becomes involved with steroids, in the 2011 film Bullhead he spent two years bulking up for the part and committed to an exhaustive weight lifting regime. He's best known for his appearances in The Danish Girl, Red Sparrow and Far From The Madding Crowd.
Interview: Nicholas Pinnock on playing John Ellis
Nicholas Pinnock takes the role of Django's chief antagonist John Ellis, who has co-founded the town of New Babylon with Django's long lost daughter Sarah who he's about to marry. Sarah knows that if former slave John discovered that Django had fought for the southern army, he would kill him instantly.
"At that point John's reaction would be very different because he has got reason to be fighting against the people who were on the opposing side of the army,' Nicholas Pinnock told us. "He has good reason to want to rebel against them, so had he known the truth about Django from the start he would probably would have gone against Sarah's wishes and shot him."
* Nicholas Pinnock has starred in TV dramas such as Counterpart, Top Boy, Fortitude and Marcella (available on streaming service BritBox) plus has big screen roles in The Last Tree and Dark Encounter.
Noomi Rapace as Elizabeth...
Swedish star Noomi Rapace plays John Ellis' merciless and powerful enemy Elizabeth, a Western woman definitely not to be messed with in. the tradition of Calamity Jane or Annie Oakley.
"John and Elizabeth do share secrets and they are linked in a really wonderful way,' Nicholas Pinnock told us. "They are one and the same. In fact, they're very much the same which is why there's such a big clash. They are two negative sides of a magnet and they bounce off each other. Sometimes when they are looking at each other they are looking into parts of themselves that run so deep it's difficult to cope with. They both want to get rid of each other and those parts of themselves but they can't."
Naomi Rapace has starred in a number of major movies such as Prometheus, Sherlock Holmes and What Happened to Monday, plus the she took the lead role as Lisbeth Salander in the Swedish adaptation of The Girl With The Dragon Tattoo plus its two sequels and the TV mini series Millennium. Noomi also starred as Harriet Baumann in the Amazon Prime series Tom Clancy's Jack Ryan.
Interview: Lisa Vicari on playing Sarah...
Taking the key role as Django's long lost daughter Sarah is German actress Lisa Vacari, who is the co-founder of New Babylon along with John Ellis.
"Sarah had to grow up really fast and when she was a very young girl, she experienced a lot of trauma in her life. A lot of pain," Lis VIcari told us. "She's a young woman who is currently building a new town, a very utopian town, together with John and the family they surround themselves with. She still carries a lot of hope within herself for their world which is a place where people from all backgrounds and all genders are free and equal. But Sarah is in the middle of building this place when the man who left her as a child, her dad Django, reappears from nowhere and he endangers everything she has built up.
"Sarah has a really complex relationship with John because she met him when she was really young and the relationship developed into a partnership. Their connection is something really deep and it's hard to define if it's necessarily a romantic relationship or a non-romantic relationship, but they are very deeply connected through their goals and their morals. They believe in the same thing and they share the same hope. That's how they stay connected throughout these difficult times. It's not always easy. It's not a light-hearted relationship that they have but they care deeply for each other and they look out for each other. Django is the stranger in the town, and Sarah wants him to leave because he might be very harmful to everything she has built up so far."
* Lisa Vicari is best known for the film Luna and the Netflix series Dark.
Who else is starring in Django?
The cast of Django has a great crop of European and British actors, including as John Ellis' three sons — Jyuddah Jaymes (Clique, Criminal: UK), Eric Kole (Fifty Pence, Hold) and Benny Opoku-Arthur (Get Lucky, Alexanderplatz). Look out for Tom Austen (The Royals, Grantchester) in the role of Elijah and actress and Youtuber Abigail Thorn as Jess.
Where was Django filmed?
Django filmed in Bucharest, Romania, and is directed by Francesca Comencini (see below). Locations over six months include Racos, Bucharest and the Danube area. Romania remains a popular film location, with David Tennant's BBC1 drama Around the World in 80 Days being filmed there too. Django will be produced in English by Cattleya (ZeroZeroZero, Gomorrah) and by Atlantique Productions (Midnight Sun, The Eddy).
Django — all about the original 1966 film
The original movie Django (directed by Sergio Corbucci) was released in 1966 and is still regarded as one of the best-loved Italian films. The cult classic was a traditional Spaghetti Western led by actor Franco Nero in the titular role.
It told the story of a gunslinger and a prostitute who become involved in a bitter feud between a Klan of Southern racists and a band of Mexican revolutionaries. Since its release it has inspired more than 30 unofficial remakes.
An official sequel, Django Strikes Again, with Franco Nero in the lead role again, was made in 1987 and in 2012 Quentin Tarantino paid homage to the original film with his movie Django Unchained. Franco Nero was given a cameo in the movie.
* Dreamland
* A Town Called Malice
* The Fear Index
* The Gilded Age
Get the What to Watch Newsletter
The latest updates, reviews and unmissable series to watch and more!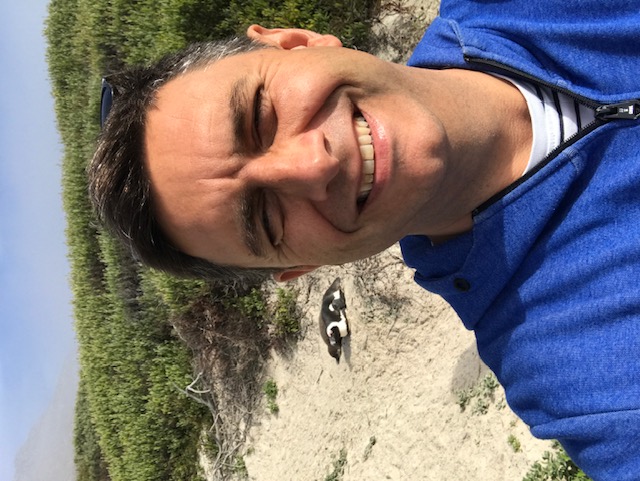 TV Content Director on TV Times, What's On TV and TV & Satellite Week
I'm a huge fan of television so I really have found the perfect job, as I've been writing about TV shows, films and interviewing major television, film and sports stars for over 25 years. I'm currently TV Content Director on What's On TV, TV Times, TV and Satellite Week magazines plus Whattowatch.com. I previously worked on Woman and Woman's Own in the 1990s. Outside of work I swim every morning, support Charlton Athletic football club and get nostalgic about TV shows Cagney & Lacey, I Claudius, Dallas and Tenko. I'm totally on top of everything good coming up too.