Meet the Love to Hate You cast: who's who in the Korean Netflix rom-com
Here's who's who in Love to Hate you, a new South Korea-set rom-com from Netflix.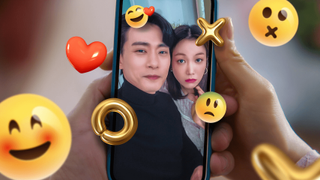 (Image credit: Netflix)
With the South Korean arm of Netflix's studios pumping out hit after hit, people are understandably excited about the newest Netflix Original from the country: Love to Hate You.
This new streaming TV show, which had its entire 10-episode first season released on February 10, tells the story between two people who love to hate each other. She's a lawyer who hates losing to men, and he's an actor who can't trust women, but when they're forced to date each other they find their views challenged.
As that synopsis suggests, Love to Hate You is a rom-com that touches heavily on gender politics, and it's one with a few Korean actors who you might recognize. Here's the main cast of the new show:
Kim Ok-bin as Yeo Mi-ran
Yeo Mi-ran is a new lawyer who, when Love to Hate You starts, has just joined an entertainment law firm called Gilmu. If Yeo hates one thing, it's losing to men in the court of law (or in any other context), and she accuses them all of being sexist or misogynistic. Something Yeo does like is martial arts, as she knows many different types.
Playing Yeo Mi-ran is Kim Ok-bin, a South Korean actress and screenwriter. You might recognize her if you've seen Park Chan-Wook's Thirst, as both her and the movie won awards, or for her lead role in the Cannes-premiering The Villainess.
Teo Yoo as Nam Kang-ho
Nam Kang-ho is an actor, and between his good looks, calm mannerisms and charisma, he's cemented himself as one of Korea's biggest stars. Unfortunately this doesn't translate to his real-life behaviour, as he looks down on his female co-stars and paints them all as manipulative and evil.
Like Kim Ok-bin, Teo Yoo is perhaps best known for being in a Park Chan-Wook movie — this time it's 2023 Academy Award nominee Decision to Leave. He's been in a few more non-Korean productions including Leto and Equals.
Yoo's next movie, Past Lives, was produced by A24 and received rave reviews at the 2023 Sundance Film Festival.
Kim Ji-hoon as Do Won-jun
Do Won-jun is Nam Kang-ho's manager and close friend — Do originally harbored dreams of being an actor himself, but gave those up in order to be a manager. He's key to keeping the two hateful lovers together, and also manages to find love himself.
Kim Ji-hoon is primarily a TV actor with plenty of roles under his belt, and Netflix subscribers may recognize him from Money Heist: Korea — Joint Economic Area, which is the Korea-based spin-off of the Spanish show Money Heist. He's also in Flwoer of Evil and Goddess of Marriage, amongst many other shows.
If you do like your Korean Netflix content, you'll be able to see Ji-hoon later this year in Ballerina, a revenge thriller where he's set to play the antagonist.
Go Won-hee as Sin Na-eun
Sin Na-eun is Yeo Mi-ran's best friend and flatmate, and she's quite fond of meddling in her friend's love life. Thankfully she finally finds something for herself through the course of the story.
If you don't watch many Korean films or TV, you might not recognize Sin Na-eun from much. She's been in many local movies like The Silenced and After My Death, and plenty of TV shows like Revolutionary Sisters, Welcome to Waikiki and Strongest Deliveryman.
Lee Joo-bin as Oh Se-na
Oh Se-na was the first love of Nam Kang-ho, which may go some way in explaining some of his more... problematic views. She's also an actress, who's beloved by the whole country.
Lee Joo-bin rose to popularity through being in K-Pop band Rainbow (not to be confused with the 1970s Ritchie Blackmore and Ronnie James Dio supergroup). Non-K-Pop fans will recognize her from Money Heist: Korea — Joint Economic Area, alongside Kim Ji-hoon (if you've seen it, they're the two who fall in love).
Get the What to Watch Newsletter
The latest updates, reviews and unmissable series to watch and more!
Streaming and Ecommerce Writer
Tom is the streaming and ecommerce writer at What to Watch, covering streaming services in the US and UK. His goal is to help you navigate the busy and confusing online video market, to help you find the TV, movies and sports that you're looking for without having to spend too much money.