Angry mother accosts Mylene Klass at school gates after birthday gift furore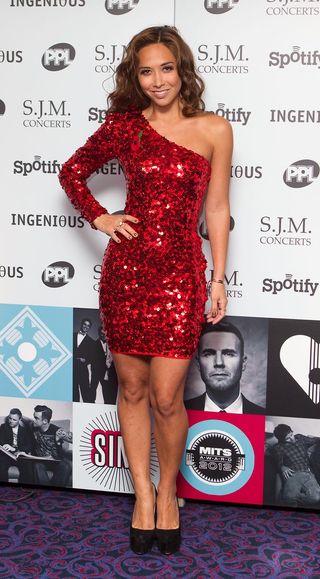 (Image credit: PA Archive/Press Association Ima)
Myleene Klass was reportedly confronted outside her daughter's school by an angry mother after posting online group emails suggesting she pitch in for birthday gifts including a Kindle for her classmates.
The former Hear'Say member had been widely praised on social media for her scathing retort to the 'bonkers' emails, images of which have been retweeted hundreds of times.
But yesterday she was reportedly questioned by an annoyed mother who asked her why she had publicised the messages, which it is now claimed were sent a year ago.
One unnamed parent said lots of people had complained following the publicity around the social media posts, according to the Ham&High website which covers the north London area in which Myleene lives, and accused the singer of betraying confidences.
Another said the Classic FM presenter had 'misunderstood the school's community spirit', adding that there was no obligation to pay the £10 suggested.
Myleene, 36, entitled her sarcastic email reply 'Let's put the fun back into Bdays!' and suggested her daughter Ava might like a Unicorn as her birthday gift.
She added money could be donated at fictitious site www.getwhatyouregivenandendthismadness.com.
Agreeing with Myleene, parenting website Mumsnet tweeted: "Hats off to @KlassMyleene for laying down the law (we'd like a unicorn too please)".
Last month the father of a five-year-old boy criticised a mother who sent him an invoice for failing to give notice that his son wouldn't be attending her child's birthday party.
Derek Nash, whose son Alex was invited to a party just before Christmas at a dry ski slope in Plymouth, Devon, said he did not have contact details for the boy's mother to inform her his son would not be attending.
However the mother said that all details had been on the party invite.
Get the latest updates, reviews and unmissable series to watch and more!
Thank you for signing up to Whattowatch. You will receive a verification email shortly.
There was a problem. Please refresh the page and try again.