Apprentice winner Michelle Dewberry reveals cancer trauma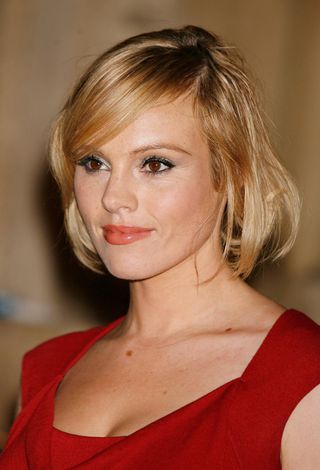 Former Apprentice winner Michelle Dewberry has spoken about her "harrowing" cancer battle after her disease was misdiagnosed twice.
The businesswoman - who won the 2006 series of the show - told the Sunday Mirror that she was twice assured a growth on her face was a harmless spot before her diagnosis in December.
And she admitted: "When I heard the 'C' word I crumbled.
"I immediately thought of death and then of losing my hair. I felt like my life was over. It was really harrowing."
Michelle added that her feelings quickly turned to anger when she realised that she had been fobbed off by doctors for the best part of six months.
"All along I had cancer and nobody noticed it," she pointed out. "If I hadn't pushed for the biopsy I would still have it now."
She was eventually diagnosed after meeting a plastic surgeon at a Christmas party who told her the growth looked serious - and two weeks later she underwent emergency surgery to remove it.
Michelle, who has since had reconstructive surgery to cover the hole left in her nose by the operation, is now free of cancer but undergoes regular check-ups in case of a recurrance.
"Of course I'm scared it will come back," she confessed.
"I was never one for tanning beds or sun-worshipping but I will be wearing factor 50 if I am ever out in the sun.
"Most importantly I want to warn other people this can happen to anyone. If you're worried, get checked."
Get the latest updates, reviews and unmissable series to watch and more!
Thank you for signing up to Whattowatch. You will receive a verification email shortly.
There was a problem. Please refresh the page and try again.