BBC to review free licence fee for over-75s, MPs told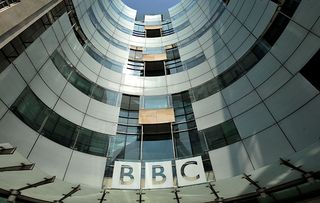 The corporation took over the cost as part of the most recent licence fee settlement
Free TV licence fees for over-75s are to be reviewed, the BBC has confirmed.
The corporation took over the cost from the Government of providing free TV licences for over-75s as part of its charter renewal negotiations.
The move is being phased in from 2018-19 with sole responsibility from 2020, when it is estimated to cost the broadcaster around £725 million.
BBC director general Lord Hall told the Digital, Culture, Media and Sport Committee: "The concession, as it's currently formulated, comes to an end in June 2020. That was part of the last licence fee settlement…
"We, the board, have got to decide what to replace it with," he said.
"We have got to be mindful … We know that those over 65 or over 75 consume many, many more BBC services than others….
"There is real hardship among some or many of those over 75 too."
Pressed on whether the free licence fee for over-75s would be replaced, he told MPs: "It could be the same. The board could say, we will just continue with it as it is. It could be reformed. There's a whole load of options.
"We are just not in a position to say what the right option will be. We have got to have a public consultation about what we do. "
He added: "We will make a decision at some point in the autumn or winter."
A BBC spokesman said it was obliged to consult on what the policy would be from 2020 as part of charter renewal.
Caroline Abrahams, charity director at Age UK, said: "Increasing numbers of older people who live alone say their main form of companionship is their TV and for many others, especially those who are housebound, TV is a precious window onto the world.
"Anything that makes it harder for older people like these to enjoy watching TV would be a source of great concern to Age UK."
Get the latest updates, reviews and unmissable series to watch and more!
Thank you for signing up to Whattowatch. You will receive a verification email shortly.
There was a problem. Please refresh the page and try again.