Ben Miller: Death in Paradise 'got the worst reviews of anything I've been involved in'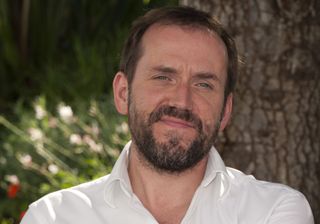 (Image credit: ABACA/PA Images)
The critics hated it, but viewers loved it!
Former Death in Paradise star Ben Miller has recalled how the series "got the worst reviews of anything" he'd ever been involved in!
Ben was the show's original leading man, playing DI Richard Poole from series one until series three, when his character was bumped off with an ice pick.
Now, Ben has recalled how the critics absolutely slammed the show when it started in 2011 and how they completely misjudged it.
Digital Spy reports Ben saying: "It's an extraordinary show. I think it's wonderful. It's been amazing for me personally. I don't know if you remember when it came out, it was battered. It got the worst reviews of anything I've ever been involved in.
"People were expecting Silent Witness or Scandi-noir, and it's pretty much… that's what's clever about it, it's pretty much the opposite of all those things.
"It's a comedy on some levels, and the reason we got such bad reviews at the start is because the critics thought it was meant to be a drama and it's not actually. I really believed in it. I really believed in what we were doing, and we worked so hard on the tone of that first series."
Ben added that the great secret of Death in Paradise is that "it's just funny enough and just serious enough".
It was also very well cast, with Ben perfect as stiff, awkward but brilliant Richard. Like the James Bond films, people can always argue over who's the best - Ben, Kris Marshall (DI Humphrey Goodman) or Ardal O'Hanlon (DI Jack Mooney). But Ben will always be the original fish out of water cop in the show.
MORE: Ex EastEnders star Jo Absolom on the big Doc Martin wedding
Ben once recalled to us that he loved how Richard was killed off. "I particularly like that he's killed with an ice pick, it's very neat. It was brilliant for me because I finally had the experience of being a guest on Death in Paradise, which is one of the best jobs in television! While Kris [Marshall] was slogging his guts out, I disappeared off to tour the island!"
He added that he loved no longer having to wear Richard's terrible suit:"That suit. I wanted to burn it on the beach but unfortunately we had to keep it for a photo shoot. I tried to get hold of it afterwards but they wouldn't let me!"
Death in Paradise will return to BBC1 in January.
Main picture: ABACA/PA Images
Get the latest updates, reviews and unmissable series to watch and more!
Thank you for signing up to Whattowatch. You will receive a verification email shortly.
There was a problem. Please refresh the page and try again.