Casualty cast 2017 - Who's Who guide to the BBC1 drama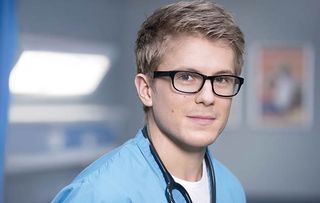 (Image credit: BBC/Warren Orchard)
Casualty cast 2017 - meet the characters!
Connie Beauchamp (played by Amanda Mealing)
Position: Consultant and clinical lead in Emergency Medicine
First seen in Casualty: March 29th 2014
What's Connie like? She's the alpha in every room. Smart, confident and an incredible medic. Connie takes no prisoners, either at work or in her personal life. However, beneath Connie's hard exterior there's vulnerability. She struggles against it because, once it overrules her practical side, trouble tends to follow...
Currently Connie is fighting a secret cancer battle. Only Dr Ethan Hardy knows, and she has blackmailed him into silence.
Did you know? Connie has never been to The Hope & Anchor for a drink with her Casualty colleagues.
Connie's daughter Grace lives with her father, Sam Strachan, in New York.
Connie has a personalised car number plate reading 219 CB.
Amanda Mealing can also be found behind the camera directing episodes of Casualty.
Charlie Fairhead (played by Derek Thompson)
Position: Emergency Nurse Practitioner
First seen in Casualty: September 6th 1986
What's Charlie like? Widely regarded as strong of mind and fair in his judgements, Charlie has a special talent for seeing the whole picture in most situations. Although he has a sturdy moral code, Charlie's not opposed to bending the rules if he thinks it's for the best.
Did you know? In a Casualty special in 2015 Charlie was involved in a dangerous car chase in Romania. While trying to rescue his heroin addicted son, Louis, from Romanian gangsters Charlie swerved his car into the vehicle of murderous gangster, Cristian. Cristian's car flipped violently and, to this day, we don't know if Charlie killed Cristian...
On his stag night Charlie drunkenly got stripper Candy's name tattooed on his arm. Wife Duffy doesn't seem to mind!
Lisa 'Duffy' Duffin (played by Cathy Shipton)
Position: Band 7 Charge Nurse & Midwife
First seen in Casualty: September 6th 1986
What's Duffy like? A kind and talented senior nurse and midwife with a knack for reassuring patients. Duffy's happily married to Charlie, after thirty years of denying their true feelings for each other. She has three sons who live in New Zealand.
Did you know? Cathy has been nicknamed 'Witchy-poo' by her Casualty co-stars because of her extensive knowledge of natural remedies.
Ethan Hardy (played by George Rainsford)
Position: Specialist Registrar
First seen in Casualty: January 11th 2014
What's Ethan like? Ethan's naturally nervous character dictates he does everything by the book. However, since his brother Cal's murder Ethan's dark side has emerged. At his worst, Ethan watched while Cal's killer, Scott Ellisson, died in front of him. Ethan is haunted by his actions...
Did you know? George and Richard Winsor, who played brothers Ethan and Cal, bonded from their first audition together. They went on to share a flat in Cardiff when they first joined Casualty.
Ethan has a 'Be More Cal' tattoo on his leg. Casualty's make-up department reapply it every time George's legs are on show!
Dylan Keogh (played by William Beck)
Position: Consultant
First seen in Casualty: March 12th 2011
What's Dylan like? It's complicated. On one hand, Dylan's social skills are limited, often making him rude and sarcastic. On the other, when Dylan cares deeply about someone he'll move heaven and earth to help them.
Did you know? Dylan is an alcoholic so if you see him buying alcohol, be worried.
Dylan has suffered and recovered from severe OCD.
His half-sister Rihanna was born in 2015.
Iain Dean (played by Michael Stevenson)
Position: Paramedic
First seen in Casualty: 14th April 2012
What's Iain like? An ex-army, adrenaline junkie, you'll rarely find Iain standing on the sidelines waiting on the fire brigade to rescue Holby's many, many, car-crash victims. A cheeky, likeable hero, Iain also has a heart-of-gold. But when it comes to his love life, Iain constantly gets it wrong - just ask nurse Rita Freeman and consultant Lily Chao. No wait, you can't - they both left Holby heartbroken after their relationships with him!*
Did you know? Initially Michael was only booked to do one episode of Casualty, the one where Iain was a witness at Sam Nicholls' GMC fitness to practice hearing in 2012.
Michael and Sam Claflin are great pals and trained together at drama school.
*Crystal Yu, who played Iain's love interest Lily Chao, nicknamed Iain's affect on women 'The curse of Iain'
Max Walker (played by Jamie Davis)
Position: Porter
First seen in Casualty: October 5th 2013
What's Max like? Laid back, funny and charming, Max is effortlessly endearing. He's dependable and supportive, both at work and with his friends. Wannabe musician Max's main problem seems to be a lack of direction and ambition since love-of-his-life and wife, Zoe Hanna, ditched him and moved to America. Time to stop keeping a low profile and turn life up to the max, Max?
Did you know? Max is nurse Robyn Miller's step-brother.
Jamie played football semi-professionally, which made him ideal for the role of Harley Lawson in Footballers' Wives.
Jacob Masters (played by Charles Venn)
Position: Clinical Nurse Manager
First seen in Casualty: July 18th 2015
What's Jacob like? When Jacob first joined the team he was cocky in the extreme. These days Jacob's mellowed into a confident, expert senior nurse and one of the foundations of the ED. Jacob has a red-hot temper. It's mostly under control - but not always!
Jacob's been quiet lately but we don't expect (or want) it to last. He's probably having a much needed rest as, during his time at Holby, Jacob's been held hostage by terrorists, shot by a police officer and bravely dived into a ravine to rescue a randomer. Did we mention Jacob also had an intense relationship with Connie? At the moment it's been shelved but something tells us it continues to smoulder...
Did you know? Jacob went to school with consultant Elle Gardner and trained with nurse Louise Tyler.
Don't expect Jacob to be able to give you a place to sleep if you're stuck - he swapped his sofa for a cross trainer.
Jacob suffers from arachnophobia.
David Hide (played by Jason Durr)
Position: Band 5 Nurse
First seen in Casualty: April 30th 2016
What's David like? In a nutshell - kind and strange. Which makes for a refreshing combination. When David first joined the ED he was almost-mute, since then he's blossomed and chatters with those he's comfortable with. David's talents of observation often mean he sees suffering and struggle where others don't. He's not the most outspoken nurse on the wards but he is one of the most humane.
Did you know? David has bipolar disorder.
He's dad to Oliver, who lives with David's ex-wife, Rosa.
No one is 100% sure what exactly is in David's bumbag.
Sam Nicholls (played by Charlotte Salt)
Position: Paramedic
First seen in Casualty: October 2011
What's Sam like? There's no easy way to put this. Sam is to men what the Sirens were to Greek sailors. In her time on Casualty Sam divorced doctor Dylan Keogh, had an affair with paramedic Iain Dean, and went on to marry doctor Tom Kent.
Sam recently returned to Holby without Tom and without her doctor credentials. She's currently working as a paramedic with Iain, where the chemistry is undeniable. But everyone wants to know, how exactly did she lose her medical license and what happened with Tom?
Personal life aside, Sam was a top-notch doctor and is an excellent paramedic. Fearless, Sam works well under extreme pressure, is quick to diagnose and treat her patients, and is rarely daunted by whatever she faces. Hardly surprising as Sam's a former major in the Royal Army Medical Corp .
Did you know? In real life Charlotte Salt is married to Oliver Coleman, who played her on-screen husband Tom Kent in Casualty.
Sam served as an army medic in Afghanistan.
Sam has mentioned she lost her medical license after becoming a whistleblower, but more details have yet to be revealed.
Robyn Miller (played by Amanda Henderson)
Position: Band 5 Nurse
First seen in Casualty: 5th January 2013
What's Robyn like? Robyn is one of life's natural optimists. In fact her cheer and high spirits are often just what the patients need. If Robyn has a fault it's that she's talks before she thinks and has yet to master her poker face. But just because Robyn wears her heart on her sleeve doesn't mean she's not tough. In Robyn's time in Casualty she gave birth in a graveyard while her friend, nurse David Hide, was having a bipolar episode having come off his medication. Prior to this Robyn was jilted at the altar by her daughter's dying father, Glen.
Did you know? When Robyn first started at the ED she contributed to a major incident by sending indiscreet Tweets.
Robyn recently discovered her daughter Charlotte's father, Glen, is alive and well, after having secret brain surgery with the help of Dylan and his mentor, Zsa-Zsa!
Elle Gardner (played by Jaye Griffiths)
Position: Consultant
First seen in Casualty: May 7th 2016
What's Elle like? Elle is everything Connie isn't - warm, funny, and close to Connie's ex, Jacob. All these things rub Connie up the wrong way. But whenever jealous Connie criticises Elle (which is often) Elle simply rolls her eyes and rolls up her sleeves and gets on with caring for her patients.
Single mother to three adolescent boys, Elle manages to keep her personal and working lives separate, but that could all change soon when Elle's most deeply buried secret is unearthed, with far-reaching consequences for both her ED family and her family family!
Did you know? Jaye loves her Casualty medical scenes, no matter how gory, as she finds medicine fascinating!
Alicia Munroe (Played by Chelsea Halfpenny)
Position: F2 Junior
First seen in Casualty: September 19th 2015
What's Alicia like? There are two very distinct sides to Alicia - the fun-loving party girl who ended up in bed with her boss, Sam Strachan (nothing happened), dated Cal, and later two-timed Cal with his brother, Ethan. The other side, which we're seeing more of lately, is the thoughtful career-minded Alicia, who has sworn off booze and men for a year, and is thriving in the process.
Hurt by her failed affair with Ethan and her complicated relationship with her father, Alicia is taking time to focus on who she is and what she wants. But will the new-look Alicia be tempted back to her old ways soon?
Did you know? Alicia was so badly bullied by Lily Chao when she first joined the ED that she quit her post. She returned nine months later and hasn't looked back since.
Jill Halfpenny is Chelsea's aunt.
Get the What to Watch Newsletter
The latest updates, reviews and unmissable series to watch and more!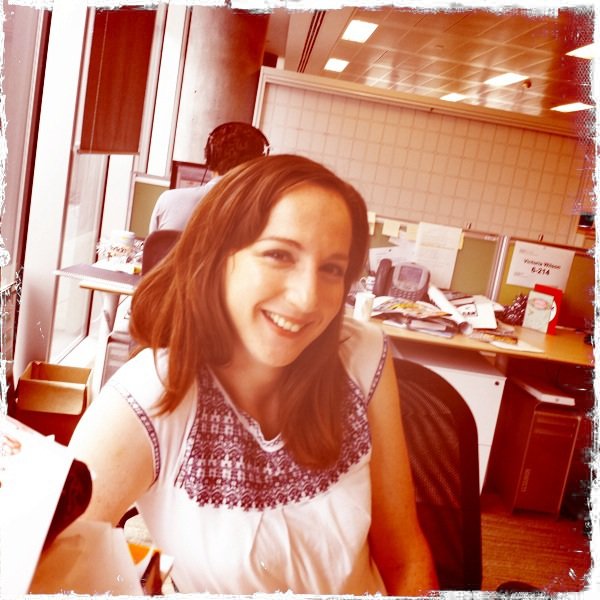 Writer for TV Times, What's On TV, TV & Satellite Week and What To Watch
With twenty years of experience as an entertainment journalist, Elaine writes for What's on TV, TV Times, TV & Satellite Week and www.whattowatch.com covering a variety of programs from gardening and wildlife to documentaries and drama.
As well as active involvement in the WTW family's social media accounts, she has been known to get chatty on the red carpet and wander into the odd podcast.
After a day of previewing TV, writing about TV and interviewing TV stars, Elaine likes nothing than to relax… by watching TV.