Chris Evans kicks off Top Gear with a pub crawl and 100 tequila shots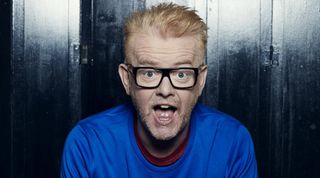 New Top Gear host Chris Evans has started in style by taking the entire cast and crew on a pub crawl.
He and the 100-strong party toured the bars of north London, beginning at his local pub before ending up at The Good Mixer in Camden.
According to The Mirror, the presenter reveals in an upcoming interview in Top Gear magazine: "We had our first full-on Top Gear production meeting the other day.
Chris Evans will host Top Gear (John Stillwell/PA)
"This basically consisted of me booking the upstairs room in a pub round the corner from where I live – for £15 an hour, and jugs of water and coffee to start.
"That was until we ran out of creative gumption (about four hours in). Then we went straight downstairs to the bar."
After everyone had consumed a few drinks, Chris decided to splash out on a round of tequilas for his 100 guests.
Photo of the day: it's @achrisevans, The Stig and a LaFerrari http://t.co/vnAfiBZ0Xp pic.twitter.com/GwWGisdVU7
— Top Gear (@BBC_TopGear) August 28, 2015
"A new running order for the new Top Gear was conceived that night and pasted to the office wall," Chris revealed.
"Everyone has sworn a solemn oath the words of which were: 'I promise to uphold the values, credibility and sanity of the show that over the past four decades has put the car in Carmageddon, the pist in pistin engine and the OMG in GTB.'"
Get the latest updates, reviews and unmissable series to watch and more!
Thank you for signing up to Whattowatch. You will receive a verification email shortly.
There was a problem. Please refresh the page and try again.