DEVASTATING twist in tonight's Neighbours for THIS Ramsay Street resident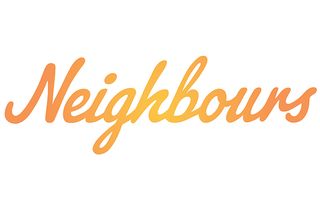 (Image credit: Kris Dollman)
There's a huge twist in tonight's Neighbours as Elly Conway's baby lies take a sudden turn...
Just when Neighbours' Elly Brennan thought her doomed marriage to husband Mark couldn't get any more complicated, things are about to take a dramatic turn that no one could have predicted.
After finding out that her pregnancy was a false alarm, followed by ruining her latest job interview by bursting into tears, Elly is at a low point this week.
Hoping for some good news, the teacher asks friend and tarot card reader Dipi Rebecchi to do a reading for her, thinking it will give her something positive to concentrate on.
But despite the fact Dipi warns Elly that the tarot cards don't always tell you what you want to hear, Elly is adamant that she wants the reading.
As the reading takes place in tonight's Neighbours, Elly is left horrified when she gets three bad cards that throw her future into confusion.
But while Dipi doesnt know what to make of the baffling reading, Elly soon has bigger things to worry about when she starts to suffer with dizzy spells.
Convinced that she is just overwhelmed with everything that has been going on in her life lately, Elly reluctantly books a doctors appointment just to be on the safe side.
But there's nothing that can prepare Elly for what the doctor reveals... her latest symptoms are all down to the fact that she is pregnant. And this time it is for real.
Elly seeks out Leo Tanaka, who has been something of a confidant of late, and tells him her news.
But Leo can't understand why Elly isn't thrilled... this is all she has ever wanted, to be pregnant with Mark's baby and get their marriage back on track.
Except there is just one problem... Elly has done the maths and the dates don't match up - the baby can't be Mark's. And if it's not her husband's baby, then her ill-advised one night stand has got to be the father.
What is Elly going to do now? Will she confess all to Mark?
And how is she going to react when she finds out the man who she's now having a baby with is actually Finn Kelly's brother?
Neighbours airs weekdays at 1.45pm and 5.30pm on Channel 5
Picture credits: Channel 5
Get the latest updates, reviews and unmissable series to watch and more!
Thank you for signing up to Whattowatch. You will receive a verification email shortly.
There was a problem. Please refresh the page and try again.