Devastation heading for Ramsay Street as THESE two Neighbours villains declare war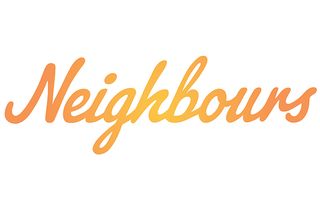 (Image credit: Kris Dollman)
It looks like Neighbours villain Paul Robinson might have met his match in scheming Scarlett Brady...
Today's Neighbours sees Paul Robinson continue to dig up dirt on Scarlett Brady after becoming convinced that she is up to no good.
For weeks Scarlett has been scheming against Ned Willis, having become infatuated with him since their chance meeting at a Sydney airport a few months ago.
Since then she has moved to Ramsay Street, ruined Ned's relationship with Yashvi Rebecchi, tried to kill Bea Nilsson, and even scammed him into sleeping with her.
But it seems it takes a villain to know one, and Paul is so convinced that Scarlett is lying about her past today's Neighbours (5.30pm, see our TV guide for full listings) that he plays her at her own games.
Paul tells Scarlett that she is on a deadline to get her references for her new job at Lassiters and, having made up her old job at a different hotel, Scarlett realises she is going to need to get someone to lie for her.
She manages to conjure someone up to fib on the phone to Paul about how brilliant Scarlett was at her last job... but while Terese is happy that all is well, Paul is convinced that Scarlett's timing in tracking down her former boss is a little too convenient.
However, when Paul calls the supposed employer back to find out more about the mysterious newcomer, he doesn't realise that he is playing with fire when he confronts Scarlett later that day.
Having got a heads up from Ned that Paul thinks she is lying about something, Scarlett pretends to bond with her male housemates over a beer, but really she is digging for dirt she can use against Paul.
MORE: Neighbours fans delighted as Georgie Stone becomes series regular
While David isn't very forthcoming about information on is dad, Ned is happy to divulge everything about Paul, and soon Scarlett finds out about the hidden cameras in the hotel.
So when Paul later confronts Scarlett about paying someone to provide a false reference for her, he happily tells her that she is fired. But while he thinks he has managed to get rid of her from Lassiters, Scarlett has another agenda entirely.
She blackmails Paul by telling him that if he fires her then she will tell everyone about his hidden camera scandal... something that she knows would ruin the hotel's reputation beyond repair.
It seems Mr Robinson might have met his match... but with this dangerous war only just beginning, who will come out victorious?
Neighbours airs weekdays at 1.45pm and 5.30pm on Channel 5
Get the latest updates, reviews and unmissable series to watch and more!
Thank you for signing up to Whattowatch. You will receive a verification email shortly.
There was a problem. Please refresh the page and try again.