Did you spot these BRILLIANT April Fools from EastEnders, Coronation Street and Emmerdale?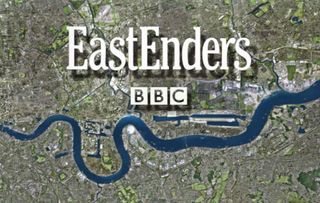 Soap fans have been enjoying EastEnders, Coronation Street and Emmerdale's April Fools' jokes today - but did you spot them, too?
EastEnders, Coronation Street and Emmerdale have all left soap fans in stitches today after sharing April Fools' Day jokes with their followers on Twitter.
April 1st is traditionally known as April Fool's Day and has become the prime time for jokers to play tricks - and it seems even our favourite soaps have got in on the acton today.
EastEnders, Coronation Street and Emmerdale made special videos to share on social media, tricking their fans in three very different ways.
EastEnders shared a hilarious video of Mick Carter and Stuart Highway in The Vic, where it appeared that the pair are still the best of friends and that their months of rivalry has all been a joke.
As Mick and Stuart came face-to-face in the pub, they gave each other a huge hug, joking about how they had everyone fooled with their arguing.
The pair even made out that Stuart shooting himself and Mick going to prison was all part of their 'hilarious' masterplan.
But, of course, the video didn't have fans fooled for long and everyone commented on the post about it being an April Fools' joke.
Despite everyone guessing that the clip from EastEnders was fake, that didn't stop people loving it, and fans were thrilled by the whole thing.
Over at Coronation Street, the joke was slightly more serious, with the soap claiming that ITV had commissioned a new film showing life before the cobbles in 1902...
Again, fans weren't fooled for long, but that didn't mean they didn't love the gag.
A few hours later the soap confirmed that the whole thing was a set up for the 1st April... but it seems the idea of life on Coronation Street before the Rovers even existed has captured some people's imaginations.
While Emmerdale's April Fools' joke was similar to Coronation Street's where they hinted that there would be a new series hitting ITV that would show life in post-war Emmerdale.
The hilarious picture shared on the official Emmerdale Twitter page showed a spoof of ITV drama Downton Abbey, and they had even photoshopped some familiar faces into the image to make it more believable.
Which is your favourite soapy April Fools' joke this year?
Get the latest updates, reviews and unmissable series to watch and more!
Thank you for signing up to Whattowatch. You will receive a verification email shortly.
There was a problem. Please refresh the page and try again.