EastEnders fans beg for happiness for the show's unluckiest character!
EastEnders viewers want to know what's next for this tormented character!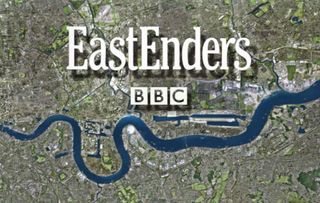 (Image credit: BBC)
EastEnders fans reckon one of the show's characters could be soap's unluckiest ever!
And they've begged for some happiness for the poor, tormented soul!
Viewers are convinced that Whitney Dean is soap's unluckiest character and with more doom and gloom on the way for the young woman, they are begging EastEnders bosses to give her some happiness!
For a while, it looked as though Whitney might be getting the happy ending she's been craving for years.
A brief fling with Zack Hudson left her pregnant and absolutely delighted about it, and even contemplating a proper relationship with her baby daddy.
But as always, it seems there is more misery in store for poor Whit.
Zack's discovered his old gym buddy Brett is HIV positive — and given that he and Zack shared needles back in the day when they were injecting steroids that means Zack's at risk, too.
And that means Whit and the baby could be in trouble.
Fans were horrified at this latest twist in Whitney's story.
After all, it's not that long since she lost her fiance Kush Kazemi in the most horrific circumstances — poor Kush was murdered when he was shoved under a tube train by serial killer Gray Atkins.
And that's just the tip of Whit's misery iceberg.
When she first arrived in Walford, with stepmum Bianca Jackson, she was being groomed and sexually abused by Bianca's partner Tony King.
She's also been sexually exploited, been a suspect in Lucy Beale's murder, married Lee Carter and got pregnant only to have a miscarriage and have their marriage break up.
She's been jilted by fiance Woody, who ran off to Spain without her, and by Callum Highway, who was hiding his real sexuality.
She was stalked by Tony's son Leo, killed him in self-defence and went on trial for murder, and then developed feelings for abusive lawyer Gray Atkins, before she fell for Kush.
And now there's a chance the father of her baby could be HIV positive.
Poor Whit!
The EastEnders fans think poor Whitney's had enough bad luck and they're desperate for things to go her way for once.
Viewers took to social media to point out that Whitney's "had nothing but bad luck". They begged the EastEnders bosses to give poor Ms Dean a break.
They even accused the writers of hating poor Whitney and coming up with new ways to torment her!
Bit harsh!
So is there more misery in Whitney's future? We'll have to wait and see!
EastEnders usually airs from Monday to Thursday at 7.30pm on BBC One. Check our TV Guide for more information.
Get the latest updates, reviews and unmissable series to watch and more!
Kerry is a writer, author and editor with a lifelong love of the soaps, a passion for TV drama of all kinds, and an obsessive devotion to Strictly Come Dancing.
She was features editor of All About Soap magazine for more than a decade, covering every bit of excitement from all the UK soaps and the Aussies and still writes about all the juiciest gossip from the Street, the Square and the Dales whenever she can.
Kerry's also an author of historical fiction, and her two jobs collided when she got the chance to write two novels based on Emmerdale, and the Sugden, Tate and Dingle families, during WW2.
Thank you for signing up to Whattowatch. You will receive a verification email shortly.
There was a problem. Please refresh the page and try again.