Family bust up heading for Home and Away as THIS baby bombshell is revealed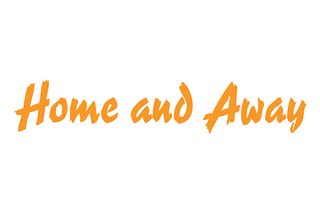 Robbo and Jasmine are back in Summer Bay, and it's not long before pregnant Tori is forced to reveal a secret...
Today's Home and Away sees Robbo return from his trip to see his parents with fiancee Jasmine Delaney. But only moments after he steps foot back in Summer Bay, Tori Morgan drops a baby bombshell on him...
Home and Away fans will know that Robbo and Jasmine have been away visiting his parents before their wedding day arrives in a few weeks.
But while the pair were away, mum-to-be Tori faced the agonising decision to have a medical procedure that would help delay impending labour until her baby was ready to be delivered.
However, instead of consulting the baby's father, Robbo, she went ahead and had the operation, despite the fact there were risks involved.
Today Robbo and Jasmine return home on cloud nine after their trip, but their good mood is soon ruined when Tori confesses she had the procedure done without telling them, admitting that she didn't want to ruin their time away together.
But while Jasmine is understanding, Robbo sees red and tells Tori that if something had gone wrong, he would have been miles away and unable to help.
Robbo storms out of the Morgan house and heads to the gym to vent his anger on the punch bag, leaving Tori feeling awful about keeping secrets about their baby.
Eventually Jasmine manages to get through to her future husband and he goes to see Tori so they can chat.
MORE: Horror in Home and Away as a sickening stalker targets THIS vulnerable Summer Bay resident
Robbo tells Tori that he feels like she doesn't trust him, and she admits that she needs to let him in so they can be parents to their unborn child together.
But just when it seems the pair are finally back on track, Tori asks a question that leaves Robbo rattled.
The mum-to-be thinks it will be nice for their baby to have Robbo's surname, hoping her gesture will prove just how much she wants him to be a part of their daughter's life.
But when she asks him what he thinks, he angrily tells her no, and insists that it's never going to happen.
But why is he so determined that the baby will be a Morgan and not a Shaw?
Watch Home and Away every weekday at 1.15pm and 6pm on Channel 5
Get the latest updates, reviews and unmissable series to watch and more!
Thank you for signing up to Whattowatch. You will receive a verification email shortly.
There was a problem. Please refresh the page and try again.