Hollyoaks star Stephanie Davis addresses character's on-screen absence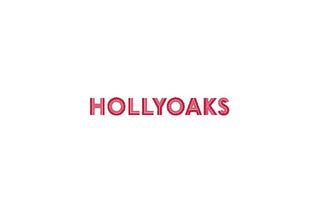 Hollyoaks star Stephanie Davis has spoken about her character's absence.
Yesterday's episode of E4's Hollyoaks was supposed to see a wedding between Sinead O'Connor (played by Stephanie Davis) and Sami Maalik (Rishi Nair).
But the nuptials ended up not going ahead because bride Sinead didn't turn up.
The jilted Sami received a text from his runaway bride saying that she was staying in Spain as she felt like she couldn't go through with the ceremony.
And viewers were perplexed as to what had happened to the bride, taking to Twitter to ask where Sinead had gone.
'What has happened to Sinead??' questioned one viewer.
'Is sinead ever coming back?' added another, joking, 'Really wanted her to burst in in an inappropriate wedding dress and bad tan! #hollyoaks @Stephdavis77'.
'Im so confused with this Sinead situation?' wrote another viewer. 'Why isn't she wanting to marry?! #Hollyoaks'.
Others added, 'Where did Sinead go to?', 'Where's sinead?? #Hollyoaks', 'When is sinead back in @Hollyoaks?? @Stephdavis77 #Hollyoaks', 'What happened with Sinead ?#Hollyoaks' and 'Where is Sinead?'.
'One of my biggest soap pet peeves is breaking up a couple off screen,' raged another. 'Whatever tf is going on with Sami and Sinead needs to be fixed #Hollyoaks'.
'Stephanie Davis that plays Sinead in #Hollyoaks when is she meant to be back filming?' asked another. 'Poor Sami is missing her so much. @Hollyoaks'.
While another added, 'Okay but has Sinead fully left again or is she just having sometime? there's deffo more to this story... #Hollyoaks'.
Responding to her fans pleas about where Sinead had disappeared to, actress Stephanie Davis took to Twitter to explain that her character won't be gone permanently, writing, 'Big love for the tweets guys!❤️The love is UNREAL as always🥰
'I've not gone anywhere don't you worryyy! I Cannot WAIIITTT to get back. I've not left, Im just having a well earned rest and took some time out to spend with my baby boy🥰❤️It's my home! Get me back behind that camera🎥'.
Get the latest updates, reviews and unmissable series to watch and more!
Thank you for signing up to Whattowatch. You will receive a verification email shortly.
There was a problem. Please refresh the page and try again.