HORROR in Home and Away as THIS Summer Bay favourite is taken prisoner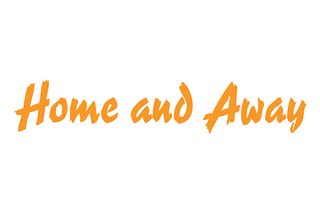 There's drama heading for Home and Away when it is revealed Robbo has been taken hostage and is being kept prisoner in an abandoned pit...
Things don't look good for Robbo in today's Home and Away when the truth about his recent kidnapping becomes clear.
Ever since he rescued wife Jasmine from the gang who were holding her hostage, Robbo has been determined to get as far away from Summer Bay as possible so that he can start a new life with Jasmine.
However, when he went to say a final farewell to his late wife and children who were murdered by the same gang that is targeting him and Jasmine now, he was ambushed at their graveside and taken captive.
WHAT IS ON TONIGHT? Check out our NEW and improved TV Guide
Jasmine has been going out of her mind with worry ever since Robbo went missing, and Colby has been doing over time to try and work out where Robbo might have disappeared to.
But today it is revealed to viewers that Robbo is being held prisoner in an abandoned pit, and that none other than Dylan Carter is his captor.
Home and Away fans will know that Dylan is the man he has been trying to hunt down on behalf of the dangerous gang in exchange for Jasmine's safety.
But while Robbo initially thought that Dylan was dead, it turns out he is very much alive and well in today's Home and Away and that he isn't happy with Robbo for searching for him.
As Dylan reveals he is the one who has taken him prisoner, Robbo looks like he has seen a ghost. And the men have plenty to fight about, because Dylan wants to know why Robbo has been searching for him.
While Robbo is chained up, the pair goad each other about the past and soon they come to blows when Kat Chapman's name is mentioned.
Fans will know that Kat died in a car accident after rescuing Robbo from a prison cell and going on the run, but she also has history with Dylan, and as Robbo taunts Dylan about how Kat never loved him, Dylan sees red and launches himself at Robbo.
However, Robbo gets the upper hand and soon has the chain that is holding him prisoner around Dylan's neck.
The tables have turned between the man and Dylan is now at Robbo's mercy... but what will Robbo's next move be? Will he kill Dylan in revenge for what he did to his family?
Watch Home and Away every weekday at 1.15pm and 6pm on Channel 5
Get the latest updates, reviews and unmissable series to watch and more!
Thank you for signing up to Whattowatch. You will receive a verification email shortly.
There was a problem. Please refresh the page and try again.