Hugh Fearnley-Whittingstall: I was overweight and at risk of developing type 2 diabetes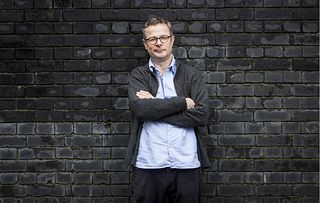 (Image credit: BBC)
Hugh was 'shocked' by what he heard at the doctors
Hugh Fearnley-Whittingstall has said he went for a health check while making his latest show, which revealed that he was overweight, and in danger of developing type 2 diabetes.
The 53-year-old chef goes on a mission to tackle expanding waistlines in his new BBC1 show, Britain's Fat Fight, but he got an alarm himself when he went to the docs.
"The doctor told me I was in the overweight category and that if my girth grows I risk developing type 2 diabetes in the next 10 years. It shocked me.
"I've since reduced my snacking and drinking and lost a couple of kilos. I've got to keep an eye on things. We all have…"
Two thirds of us or overweight or obese, making us the most obese country in Western Europe. And if we carry on like this, more than 50 per cent of us will be obese by 2050.
"They're pretty grim statistics, aren't they? Our poor diet is proving a massive burden on the nation – not only is it slowly killing us, it's also crippling the NHS. But food can be a good thing and not a cause of illness. Yet a lot of must change to bring that about, and we need to start now."
Britain's Fat Fight with Hugh Fearnley-Whittingstall follows the River Cottage chef over three episodes as he challenges the food companies and restaurant chains about the food they're selling, and asks what the Government's doing to help.
Britain's Fat Fight with Hugh Fearnley-Whittingstall is on BBC1 next Wednesday at 9pm.
Get the latest updates, reviews and unmissable series to watch and more!
Thank you for signing up to Whattowatch. You will receive a verification email shortly.
There was a problem. Please refresh the page and try again.