Hustle's Adrian: 'Long way to go for black actors'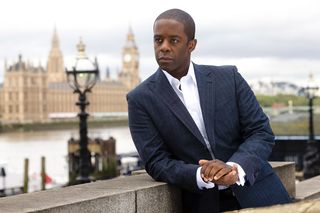 (Image credit: BBC/Angus Muir/Kudos)
Hustle star Adrian Lester has said there is still a long way to go for black actors working in Britain. The star - the suave Mickey Stone in the BBC One show (Friday, January 6) - told the Radio Times that there had been improvements since he left drama school. But he said the situation was still far from perfect. The 43-year-old added: "As an actor you're constantly trying to guess how valuable you are to the industry. If you're a woman you'll put certain negative things against that, be it age or weight." He continued: "As a black actor you do the same - you'll only see yourself travelling as far as people like you have travelled. And if no one like you is doing what you're doing it's very hard for you to see yourself going further, and you get frustrated. "I left RADA in '89. Apartheid was still going, it was a very different world. When people leave drama school now saying, 'It's frustrating, I want to change things,' I think, 'Yeah - but, mate, we've done a hell of a lot of work!' We've got a long way to go, but it's getting better." In a separate interview in the magazine, Harrow-educated Sherlock Holmes star Benedict Cumberbatch said he had faced 'class typing' during his career. "I was brought up in a world of privilege. It can ostracise you from normal codes of conduct in society. "Being a posh actor in England, you can't escape class-typing, from whatever side you look at it. I realised quite early on that, although I wasn't trying to make a career speciality of it, I was playing slightly asexual, sociopathic intellectuals," he said.
Get the latest updates, reviews and unmissable series to watch and more!
Thank you for signing up to Whattowatch. You will receive a verification email shortly.
There was a problem. Please refresh the page and try again.