James Corden reveals why he agreed to name his son after Paul McCartney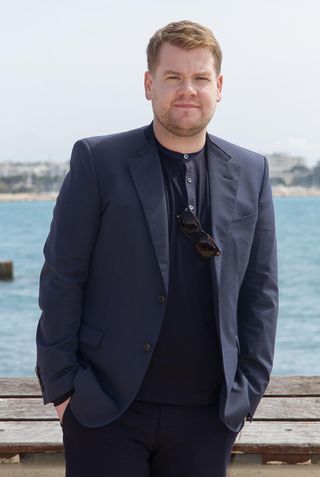 Sir Paul McCartney agreed to appear in a TV sketch on condition that James Corden named his son after him, the actor has revealed.
James had hoped to land the former Beatle's services to feature in a Comic Relief film - and he pledged to name his forthcoming baby after the musician.
The pair share the story on Friday's The Graham Norton Show.
James's son Max was born shortly after filming the sketch, broadcast in 2011, and was given a middle name McCartney.
Explaining his approach to Sir Paul, James said: "I laid it on very thick, telling him, 'people won't die if you do our sketch'. It makes it very difficult for people to say no.
"He said, 'b****y hell, James, I've heard some groveling in my time'. I then said, 'that's nothing - if you'd said no, I was going to say I would name my unborn child after you'. To which he said, 'if you promise to do that, I'll do the sketch'. And that's why my son is called Max McCartney Kimberley Corden."
Sir Paul, who performs on Norton's show, is promoting his latest album New and he said that his relationship with third wife Nancy Shevell had helped to inspire his music.
"Being loved-up helps," he said. "When I was writing the album in our early days, Nancy was in New York and she was five hours back so I would drop my little girl at school and I'd come home and I'd have a few hours where I didn't have anything on so I would write a song.
"I would then ring Nancy and say, 'Good morning, would you like to hear a song?' I'd play her the song and it became a really great motivation."
Sir Paul said he had been cheered by the reaction to his first solo album of new material for six years.
"The response has been amazing. I am thrilled. When you are releasing a new album you sort of hold your breath and don't say anything too soon," he said.
The Graham Norton Show screens at 10.35pm on BBC One.
http://youtube.com/v/kdg7Tgv5lo0
Get the latest updates, reviews and unmissable series to watch and more!
Thank you for signing up to Whattowatch. You will receive a verification email shortly.
There was a problem. Please refresh the page and try again.