James Nesbitt hopes his kids will be Hobbit extras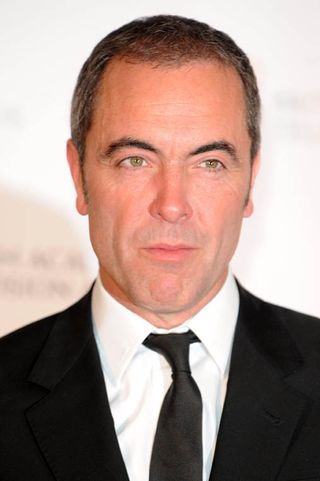 (Image credit: PA Wire/Press Association Images)
James Nesbitt says he accepted a part in The Hobbit on the condition that his children could be extras in the film. The Cold Feet star, who will play comical dwarf Bolfur in Peter Jackson's Lord Of The Rings prequel, is moving to New Zealand for a year with his family to film the fantasy adventure on location, and hopes his daughters Peggy, 13, and Mary, 10, can be in the movie too. James revealed: "They're desperate for that - that's one of the conditions! So I hope so." The 46-year-old actor also said he is looking forward to moving to New Zealand with his wife and kids as he will be able to spend more time with them than when he is working away from home filming other projects. He said: "I go to New Zealand for a year. I'll probably nip back for a bit in the summer to see family, but more or less we're there for a year and then I go back in 2012 for a couple of months as well. "I don't really know what to expect, but I think it's an adventure. What an opportunity! "And I'll get to see my kids. One of the things that I've had for 20 years, well since the kids were born, I've been away a lot, and now I'll be coming home every night and that's fantastic. "I've had a great relationship with them, the other thing that success has afforded me is the opportunity to take chunks of time off, but it will be quite a different dynamic I think." James stars in new medical drama Monroe, which starts on ITV1 on Thursday, March 10.
Get the latest updates, reviews and unmissable series to watch and more!
Thank you for signing up to Whattowatch. You will receive a verification email shortly.
There was a problem. Please refresh the page and try again.