Matt Cardle slams Cowell over One Direction single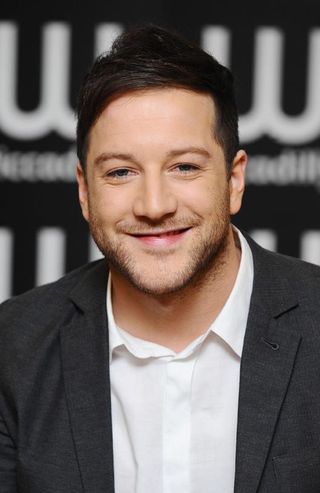 (Image credit: PA Wire/Press Association Images)
X Factor 2010 winner Matt Cardle has blasted Simon Cowell for allowing series runners-up One Direction to release their single before his latest track Run For Your Life. The 28-year-old is due to release his single on October 9 - but told the Sunday Mirror that he regarded the boy band as chart rivals, and maintained their track should have been held back until after his was released. "They're competition, and it is s**t that they got to release before the actual winner of the show," Matt said. "It's also worrying me that if One Direction decide to get slicker and go for more of an older market, then I'm stuffed too. It shouldn't have happened really. Simon's naughty. "I just hope I'll be able to cement myself into the charts before that happens. Otherwise I'll be fuming. I can't win unless I have an album that does the talking, and I think it does." The 28-year-old - who topped the charts with When We Collide in December 2010 - added that he has taken time perfecting his first album, which has allowed the likes of One Direction and Cher Lloyd to hit number one before he had further chart success. If I had my album finished by the time Cher Lloyd and One Direction got their tracks in the charts then I would have been really bothered," he said. "But the truth is I wasn't finished. Simon let me go away and co-write the album and work on this as a long-term project. "And I wasn't ready and it wasn't right to release the music earlier. I'm surprised I've been allowed to go away and get on with it." Matt's debut album Letters will be released on October 17.
Get the latest updates, reviews and unmissable series to watch and more!
Thank you for signing up to Whattowatch. You will receive a verification email shortly.
There was a problem. Please refresh the page and try again.