Neighbours confirms details of first transgender storyline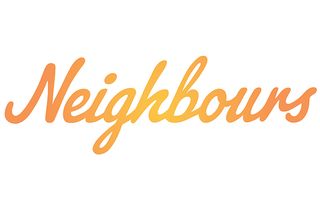 (Image credit: Kris Dollman)
Georgie Stone will join the soap as trans schoolgirl Mackenzie Hargreaves.
Neighbours' first transgender character will arrive in Erinsborough later this week. Incredibly, 19-year-old transgender actress Georgie Stone was cast in the role after she wrote to the soap's producers to suggest that they introduce a transgender character.
'I came up with the idea of having a trans young person on the show so I wrote a letter to the executive producer, Jason Herbison, with a few ideas on how it could happen,' she told the Herald Sun.
'Both my parents have been on Neighbours so I have grown up with the show. Amid all the drama and soapy stuff, it is about human stories and genuine stories that reflect the viewers and society as a whole, so I thought this would be a great opportunity to tell a story that isn't often told.'
Georgie's dad, actor Greg Stone, played Walter Mitchell on the soap, while her mum, Rebekah Robertson, featured as Karl Kennedy's divorce lawyer.
Georgie's character Mackenzie will join Erinsborough High as a student, where she'll meet fellow pupil Yashvi Rebecchi. After Yashvi becomes convinced that she met Mackenzie in her old home town of Bourke, Mackenzie will eventually admit that they went to primary school together before she transitioned, but that she was known as Michael at the time.
'I really wanted to tell the story of Mackenzie being trans so people can learn, but I also wanted her to just be a regular teen at the same time, and get caught up with the teen drama which has nothing to do with her being trans,' Georgie explains.
'And I really hope people who don't understand, who haven't met a trans person before, who maybe have some misconceptions or uneasiness about trans people, watch and see that we're just people.
'I hope they see the human in Mackenzie. I hope they see love and see that it's OK.'
Neighbours continues on Channel 5.
Get the latest updates, reviews and unmissable series to watch and more!
Thank you for signing up to Whattowatch. You will receive a verification email shortly.
There was a problem. Please refresh the page and try again.