Pamela Stephenson: 'Fame can ruin your life!'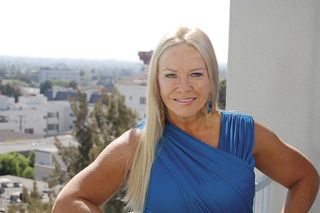 Pamela Stephenson talks to TV Times magazine about why fame simply isn't all it's cracked up to be... In your new documentary, The Fame Report, you say that being famous isn't as great as we might think it is... "There is enormous amount of loss when it comes to fame. You lose a sense of who you are; you lose some of your goals. Every relationship in your life changes, the roles people have in families change enormously. If someone comes from a large family all of a sudden that person might be expected to be the breadwinner and that may supersede an older sibling. Sometimes people also have issues with surpassing their parents' level of achievement." Some people in the public eye seem to cope with fame better than others, like George Clooney... "Some people handle it better than others. What people often do well is project their image. This is not just the actor himself but an army of press agents, studios, people whose job it is to keep his image that way. We see him on a TV show and think, 'Yeah I like this guy and I know who he is.' But we don't know what happens when he goes home that night!" You interview plenty of celebrities for your new show, including Alan Cumming, John Hurt and former Spice Girl Mel C as well as your husband, Billy [Connelly]... "As Billy's got older he has settled into it [being famous] a lot more. There was a time when we first got together when the intrusion was so much greater and quite unbearable. He is very protective over his kids but he still struggles. It is painful to be misunderstood and quite often he feels that." What do you think it is that pushes stars over the edge? "One of the hardest things is maintaining fame and people become enormously anxious and frightened and will do anything to keep it. There is a gap between who you feel yourself to be inside - the true self - and the projected self, this famous self. That gap can become so wide and so uncomfortable and that is when people start self-destructing and lashing out." So what would she say to anyone who wants to become famous no matter what? "Talk to me! Let's have a cup of tea!" The Fame Report begins on Tuesday April 17 at 10pm on More4.
Get the latest updates, reviews and unmissable series to watch and more!
Thank you for signing up to Whattowatch. You will receive a verification email shortly.
There was a problem. Please refresh the page and try again.