Paul Nicholls 'lucky to be alive' after three days trapped in a rock pool in Thailand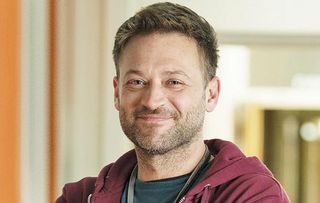 (Image credit: MATT SQUIRE)
The TV star couldn't move because of a badly broken leg suffered falling from a waterfall
Former EastEnders actor Paul Nicholls has said he is 'lucky to be alive' after breaking his leg falling from a waterfall in Koh Samui in Thailand.
The 38-year-old spent three days trapped in a rock pool at the bottom of Khun Si falls on the island before being discovered by rescuers.
He fell from the top of the waterfall in the jungle and was found after a local saw his abandoned rental motorbike, according to The Sun.
Paul told the newspaper: "I am lucky to be alive. I had a phone with me, but I fell from such a height into the water it was unretrievable.
"It took such a long time to find me. It's an understatement to say it wasn't a great situation.
"It wasn't that I was lost. The problem was I couldn't move to get out of there."
Paul said his leg is broken and that he is 'missing a kneecap' which needs 'complete reconstruction'.
According to the report, police managed to trace the rental bike back to Nicholls' real name, Gerrard Paul Greenhalgh.
In video footage obtained by The Sun, Nicholls is seen being carried out on a stretcher by an emergency team as he cries out in pain.
Paul played Joe Wicks in EastEnders in the 1990s, but has most recently starred in Channel 4 school drama Ackley Bridge. He was on holiday in Thailand after filming that series.
He will be flown back to the UK next week.
Get the latest updates, reviews and unmissable series to watch and more!
Thank you for signing up to Whattowatch. You will receive a verification email shortly.
There was a problem. Please refresh the page and try again.