Rik Mayall reveals near-death fight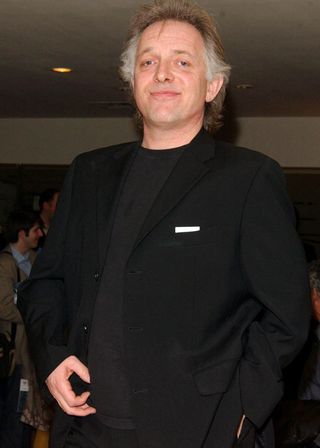 Rik Mayall has opened up about the quad bike accident he suffered over Easter 15 years ago - which left him perilously close to death.
The comedian, who returns to screens as DI Gideon Pryke in Easter Monday's Jonathan Creek special - told the Mirror that he came within an hour of dying in hospital, five days after suffering critical injuries in the crash.
And he admitted that Easter was a significant time of year for him as a result.
"As you know, Jesus our Lord was nailed to the cross on Good Friday," he said. "The day before that is C**p Thursday, and that's the day Rik Mayall died. And then he was dead on Good Friday, Saturday, Sunday until Bank Holiday Monday.
"I'd been medically dead for all of those days and the doctors said to my wife Barbara, 'OK we've kept him alive for five days now and there's no sign of any independent life'," he added.
"There's a little screen next to me with a dead line and the doctor said, 'If there's any sign of life within the next hour we'll keep him plugged up but if not, we'll take the plugs out and let him die'.
"So Barbara is sitting next to me going, 'Come on, die you b******, I want the money'. But sure enough, during the hour, this line went 'bleep... bleep' and he started showing signs of independent life."
Rik is back on wheels in the Jonathan Creek (opens in new tab) episode, The Clue Of The Savant's Thumb, which sees Alan Davies return to the title role, along with Sheridan Smith as his psychic sidekick.
The character appears in a motorised wheelchair, having been disabled since his last appearance, and Rik joked: "The quad bike only had three wheels, Pryke's had six wheels, so that's twice the risk of death, and I risked it.
"I was brilliant on that bike. I've got one sexy little exit on it too - I went off camera, straight into a policeman and nearly broke his leg at 4,000mph!"
The episode, which also features Joanna Lumley as a woman caught up in a long-buried mystery at her former school, will be screened on April 1 at 9pm on BBC One.
Get the What to Watch Newsletter
The latest updates, reviews and unmissable series to watch and more!