Sheila Hancock is dating again at 80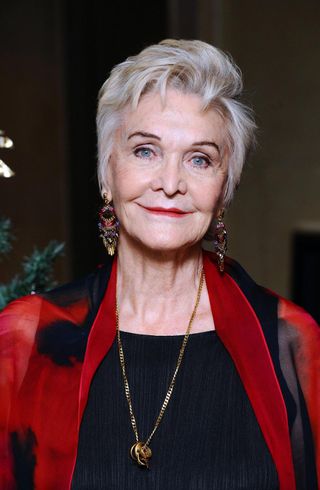 Sheila Hancock has revealed she has started dating again, but she doesn't think she'll ever find a man as good as John Thaw.
The 80-year-old actress - who is currently starring in comedy Barking In Essex in the West End - lost her first husband Alec Ross to cancer in 1971, and her second husband, Inspector Morse star John, also died of cancer in 2002.
Sheila told the Daily Mirror: "If I could find a fabulously tolerant, rich, brilliant, intelligent, funny man, who's as sexy as John, then maybe yes. But I've not had a sniff of it so far!
"I've been out with a couple of guys and my barometer is whether I can get through the date without thinking, 'Have I turned my electric blanket on?' Which I invariably do!
"I can't be bothered to play the games. I've been incredibly lucky to have found two soulmates. Some people don't ever find one, so I've been blessed. But it was a long and arduous trip with both and I haven't got the energy to go through all that again."
The actress claimed she had been 'incredible selfish and vile' when John first died, because she had expected to be 'rescued' by her children. But she revealed she is now more enthusiastic about living alone, and when she does feel lonely she phones her grandchildren.
Sheila said: "What John and I had was meant to be. Once we found one another, neither of us could be without each other. We were obsessed and sometimes it was awful, absolutely ghastly, and I'd try to get rid of him or he'd try to get rid of me, but we just couldn't.
"It was stupid really, but it was just meant to be and no one else could possibly measure up."
Get the latest updates, reviews and unmissable series to watch and more!
Thank you for signing up to Whattowatch. You will receive a verification email shortly.
There was a problem. Please refresh the page and try again.