Strictly Come Dancing fans all have the same complaint about "miserable" Shirley Ballas
Strictly Come Dancing viewers think something's up with head judge Shirley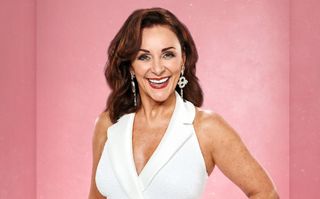 (Image credit: BBC)
Strictly Come Dancing fans have been sharing their concerns about head judge Shirley Ballas in tonight's semi-final show.
They're worried that Shirley has been especially bad-tempered during the semi-final and they have taken to social media to share their theories about why she's been so prickly!
Shirley was a harsh judge during the semi-final, picking up on small mistakes and being particularly critical.
And she even snapped at the audience when she booed her critiques!
When fan fave Hamza Yassin took to the floor with his partner Jowita Przystal for their second dance of the night - a waltz - the viewers loved the sweet choreography.
But Shirley attracted the wrath of the audience when she said Hamza was "twisted".
The crowd booed, and Ms Ballas stood up for herself!
"Let's learn," she said. "We can't just give 10s out if it's not right!"
She's got a point, we suppose!
And she did add that she thought Hamza "absolutely" belonged in the final.
But the fans weren't impressed with Shirley's critiques.
Some viewers wondered what had made Shirley so "grumpy" in tonight's show. While others pondered whether she'd got out of bed on the wrong side!
But some viewers pointed out that it is the semi-final and the contestants would benefit from listening to Shirley's "constructive feedback".
Where's the fun in that, though, eh?
In the end, Shirley awarded Hamza a 9 for his waltz, just as Craig and Anton did. Motsi gave him a 10, bringing his total to 37.
So, no matter how harsh she was in her judging, she clearly enjoyed the dance.
Will Hamza and Jowita make it through to the final?
And will Shirley be more chipper in next week's grand finale?!
Get the latest updates, reviews and unmissable series to watch and more!
Kerry is a writer, author and editor with a lifelong love of the soaps, a passion for TV drama of all kinds, and an obsessive devotion to Strictly Come Dancing.
She was features editor of All About Soap magazine for more than a decade, covering every bit of excitement from all the UK soaps and the Aussies and still writes about all the juiciest gossip from the Street, the Square and the Dales whenever she can.
Kerry's also an author of historical fiction, and her two jobs collided when she got the chance to write two novels based on Emmerdale, and the Sugden, Tate and Dingle families, during WW2.
Thank you for signing up to Whattowatch. You will receive a verification email shortly.
There was a problem. Please refresh the page and try again.