Strictly Come Dancing viewers distracted by one "awful" thing during Molly's tango
Strictly Come Dancing fans all had the same complaint after the dance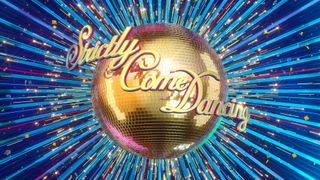 (Image credit: BBC)
Strictly Come Dancing viewers were quick to complain about an "awful" distraction during this evening's show.
In fact they said it was so bad, they couldn't concentrate when Molly Rainford and her partner Carlos Gu took to the floor.
So what was it that left the fans so annoyed?
The audience clapping along with the music!
Molly and Carlos danced their tango to Bad Guy by Billie Eilish. And the audience joyfully clapped along.
The fans and the judges all enjoyed the dramatic dance, and Molly's brother, Billy, who was in the audience gave it the thumbs up, too.
Judge Motsi Mabuse said: "Well done, girl," to a delighted Molly.
While head judge Shirley Ballas praised both Molly's "positivity" and Carlos's "brilliant" choreography.
But the audience participation throughout the Strictly version of Bad Guy left the viewers fuming!
The viewers loved the dance and took to social media to compliment Molly's performance, and her partner Carlos's excellent choreography.
And it was clear the audience in the studio were enjoying it too because they joined in with gusto, clapping along to the music.
But many fans complained that the noisy "inane" clapping distracted from the "great dance"
Some fans even said they couldn't concentrate on watching the tango because of the clapping.
How annoying!
The viewers might have been distracted by the loud audience participation, but the judges weren't.
They awarded Molly three 9s and an 8 (from Craig Revel Horwood, of course!) which is a total of 35.
Will that be enough to save Molly and Carlos from this week's dance off? We hope so!
Get the latest updates, reviews and unmissable series to watch and more!
Kerry is a writer, author and editor with a lifelong love of the soaps, a passion for TV drama of all kinds, and an obsessive devotion to Strictly Come Dancing.
She was features editor of All About Soap magazine for more than a decade, covering every bit of excitement from all the UK soaps and the Aussies and still writes about all the juiciest gossip from the Street, the Square and the Dales whenever she can.
Kerry's also an author of historical fiction, and her two jobs collided when she got the chance to write two novels based on Emmerdale, and the Sugden, Tate and Dingle families, during WW2.
Thank you for signing up to Whattowatch. You will receive a verification email shortly.
There was a problem. Please refresh the page and try again.