Tessa Peake-Jones makes amazing Only Fools and Horses revelation!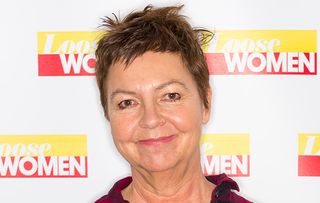 (Image credit: Ken McKay/ITV/REX/Shutterstock)
Pot Pourri!
Only Fools and Horses star Tessa Peake-Jones has revealed she'd never seen the hit BBC1 comedy before winning the part of Del Boy's future wife Raquel!
Tessa, who was reunited today on Loose Women with Gwyneth Strong who played Cassandra, was first seen as Raquel in the 1988 Christmas special Dates.
Talking on Loose Women, she recalled: "My very first scene was at Waterloo Station with David [Jason], Del Boy, holding the flowers which were so enormous.
"I was probably the only person in the country who'd never watched the programme so I was completely oblivious to the entire thing. I did it because the script was amazing and the character was fantastic and I'd heard people say it was a really funny show."
However, Gwyneth said she was familiar with the comedy before making her first appearance as Cassandra, Rodney's future wife, in the 1989 episode Yuppy Love.
"My family loved the show and we watched it loads," she revealed. "I went for my meeting after I'd had my son. He was about three months old. My agent said to me, 'When you think you're ready' and I was like, 'I can hardly walk!'
"But I thought I'll say 'I'm ready' thinking it might come up in three or four months. Literally a week later she said, "Oh there's a couple of episodes of Fools and Horses". I went along and it was only going to be a couple of episodes…."
Grantchester actress Tessa also spoke about the famous scene when Raquel gave birth to her and Del's son Damien, or Damien Derek Trotter to give him his full name!
"We used a baby who was born 12 hours earlier... so the mum was in the maternity ward and we were filming on the floor above."
As to whether Only Fools and Horses would ever return, Tessa said sadly it wouldn't.
Pics: Ken McKay/ITV/REX/Shutterstock
Get the latest updates, reviews and unmissable series to watch and more!
Thank you for signing up to Whattowatch. You will receive a verification email shortly.
There was a problem. Please refresh the page and try again.