The Gadget Show's Jason Bradbury has a robot stand-in at home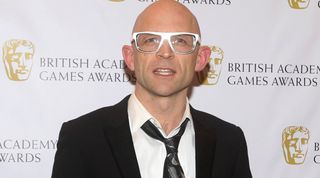 The Gadget Show's Jason Bradbury has found an ingenious way of playing with his kids when his work takes him miles from home.
The tech savvy TV presenter uses a robot, which he can control via his laptop, to play hide and seek with his three children.
"When we were filming The Gadget Show, I used a telepresence robot, which is a Segway with an iPad for a face," says Jason, 45. "I contact it via my laptop and drive it around the house. I have actually played hide and seek with the kids when I'm away, staying in a hotel."
Jason with his kids Jackson and Marnie in 2011 (David Jensen/Empics)
But the gaming enthusiast admits he is still not cool enough in the eyes of his kids.
He said: "They still end up knowing more, because they are actually digital natives. Whereas I lived at a time in our history where there were no computers, in terms of consumer tech.
"They don't have the same reverence for technology that I have. They don't care. Technology is just a window for what they do."
The Gadget Show is back on Channel 5, Monday at 7.00pm.
Get the latest updates, reviews and unmissable series to watch and more!
Thank you for signing up to Whattowatch. You will receive a verification email shortly.
There was a problem. Please refresh the page and try again.