The Last of Us scores second season pickup at HBO: 'the journey continues'
HBO moved quickly to give their hit show another season.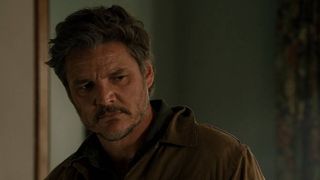 (Image credit: Liane Hentscher/HBO)
HBO wasted no time letting fans know that they're behind their newest series as The Last of Us is renewed for a second season. News of a renewal comes on the heels of reports that the series premiere had a whopping 22 million viewers.
The Last of Us is a post-apocalyptic tale based on the hit video game series of the same name.
"I'm humbled, honored, and frankly overwhelmed that so many people have tuned in and connected with our retelling of Joel and Ellie's journey. The collaboration with Craig Mazin, our incredible cast & crew, and HBO exceeded my already high expectations," executive producer Neil Druckmann, the writer and creative director of the game, said in a statement. "Now we have the absolute pleasure of being able to do it again with season two! On behalf of everyone at Naughty Dog & PlayStation, thank you!"
The journey continues. #TheLastOfUs will return for another season on @HBOMax. pic.twitter.com/FQNG6vhk1dJanuary 27, 2023
Pedro Pascal plays Joel, a smuggler who is tasked with ensuring that Ellie (Bella Ramsey) makes it to a base across the country. Ellie might hold the key to a cure or possible vaccine against the cordyceps fungus that turns humans into raging, mindless killing machines, but the journey to get her to safety is fraught with risk.
Joel lost his daughter at the start of the outbreak, while Ellie grew up an orphan. They have no reason to trust each other, but now they're stuck together and the only way they will make it is by relying upon each other.
Part drama, part apocalyptic thriller, The Last of Us brings together fans of the iconic video game series with horror and zombie fans. Unlike The Walking Dead, which never revealed the cause of the zombie virus, The Last of Us relies on a real-life fungus as the root cause of the outbreak. The show takes things a step further with undead that act as a collective, linked through the fungus hive mind. The result is nothing short of chilling.
The Last of Us being renewed for a second season is a huge deal given that so many studios and streamers are slashing shows from their platforms. Though only two episodes of the first season have aired, knowing that the story will continue beyond the first season should keep current fans watching while drawing in curious new fans who want to know what the excitement is about.
It's also welcome news because showrunners can start planning for the second season now instead of waiting until after the nine episodes have aired. Collider reports that filming for the first season took 11 months, from July 2021 to June 2022, so if HBO wants to have a shot at season 2 returning in 2024 they will need to get started as soon as possible.
New episodes of The Last of Us air Sunday nights at 9 pm ET/PT on HBO.
Get the What to Watch Newsletter
The latest updates, reviews and unmissable series to watch and more!
Editorial Content Producer
Sarabeth joined the Watch to Watch team in May 2022. An avid TV and movie fan, her perennial favorites are The Walking Dead, American Horror Story, true crime documentaries on Netflix and anything from Passionflix. You've Got Mail, Ocean's Eleven and Signs are movies that she can watch all day long.
When she's not working, Sarabeth hosts the My Nights Are Booked Podcast (opens in new tab) and blog (opens in new tab) dedicated to books and interviews with authors and actors. She also published her first novel, Once Upon an Interview (opens in new tab), in 2022.