The Masked Singer UK viewers convinced there's been a Doctor Who takeover!
The Masked Singer UK fans think "all of the Doctors" have taken part in tonight's show!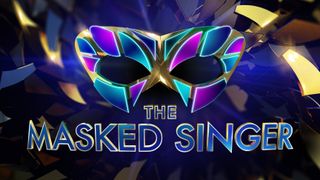 (Image credit: ITV)
The Masked Singer UK viewers are convinced just about anyone who's ever been in Doctor Who appeared in tonight's show!
Panellist Mo Gilligan joked that he thought Phoenix was "all of the Doctors" and it seemed the audience agree.
Because just about everyone was guessing Doctor Who actors for every contestant.
But we can't really blame them, because there were A LOT of clues about time travel in this evening's episode of the hilarious family show.
Phoenix was top for Doctor-Who-related guesses.
Some fans are convinced he is David Tennant, who was the 10th Doctor. They reckon the sticks of rock in his video point to David's appearance in the TV show Blackpool.
And they're positive that the time-travel references and the use of War of the Worlds, point to a Doctor.
But other fans think Phoenix is Matt Smith, better known as the 11th Doctor.
They think the football in the video points to Matt, who played the beautiful game before he became an actor.
Phoenix isn't the only contestant who has viewers convinced there is a Doctor Who connection!
Knitting also had a time-travel-related clue and fans took to social media to share their theory that she could be the latest Doctor, Jodie Whittaker
And that's not all!
Lots of fans are sure that Otter also has a Doctor Who connection - guessing she could be Catherine Tate who played companion Donna Noble in the show.
And another companion - the legendary Rose Tyler - also got a mention. Some viewers think Billie Piper, who played Rose, could be Knitting!
And before Cat and Mouse were revealed to be Martin and Shirley Kemp, some fans also guessed they had links to the time travelling Doctor.
Viewers thought Cat could be ninth Doctor Christopher Eccleston.
Sadly, we're going to have to wait a bit longer to find out WHO is behind the masks!
The Masked Singer continues next week. Check our TV Guide for more information.
Get the latest updates, reviews and unmissable series to watch and more!
Kerry is a writer, author and editor with a lifelong love of the soaps, a passion for TV drama of all kinds, and an obsessive devotion to Strictly Come Dancing.
She was features editor of All About Soap magazine for more than a decade, covering every bit of excitement from all the UK soaps and the Aussies and still writes about all the juiciest gossip from the Street, the Square and the Dales whenever she can.
Kerry's also an author of historical fiction, and her two jobs collided when she got the chance to write two novels based on Emmerdale, and the Sugden, Tate and Dingle families, during WW2.
Thank you for signing up to Whattowatch. You will receive a verification email shortly.
There was a problem. Please refresh the page and try again.