The Voice UK's will.i.am: 'Donel got a letter from Prince Harry, asking him to sing for The Queen!'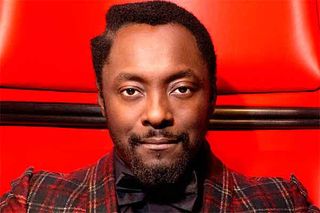 It's seems the Royal Family are big fans of The Voice UK. And one of Saturday's semi-finalists has REALLY caught their eye, according to coach will.i.am...
It's official: the Royal Family watches The Voice UK – that's according to the show's coach will.i.am.
As the final eight acts gear up for the semi-final of the ITV singing competition on Saturday night, Will exclusively told reporters that one of his two singers, 16-year-old Donel Mangena, had received a special letter from none other than... Prince Harry.
Talking about the moment Donel told him the exciting news, Will revealed: "Donel said: 'Hey Will, I got a letter, look at this letter!' I was like: 'Who's that letter from?' and Donel said: 'Read it'. The letter was from Prince Harry, inviting him, requesting him to perform at his grandmother's 92nd birthday. I'm like: 'Yo, get the hell outta here bro, you got a letter from Prince Harry to go perform at his grandma's birthday... and she just happens to be The Queen?!'"
Donel is thrilled with the letter he received from Prince Harry
The Black Eyed Peas frontman continued: "Think about it, Donel's only performed three times on TV; the blinds, the battles and the knockouts. He's had three performances. Do you know how many performances we've had and we get no freakin' letter?!"
Upon hearing this news, fellow coach Olly Murs chipped in: "At least we know they watch the show, that's pretty cool. I love the fact they're watching the show. Seriously, that's awesome!"
Donel, however, appeared sheepish when journalists later quizzed HIM about the letter...
"I can't talk about that a lot because it's still a secret, it's private," Donel said, before learning that Will had already spilled the beans. "Oh, I forgot to tell him it was a secret! I feel good and excited about it. And I think it's pretty cool [that the royals watch The Voice]. But right now it's all about working hard and concentrating on Saturday."
Unfortunately, while Donel, seems to be having the time of his life on The Voice UK, Will's other semi-finalist, Tai Bannick, is extremely anxious about facing the public vote on Saturday, having already been subjected to a barrage of abuse on social media.
"The scariest part for me is being put to the public vote, I feel like we're literally being fed to the lions," admitted Tai, 18. "I haven't had the best reaction from the people. I think it's just the way I sing with attitude, I'm quite different and I'm very confident - but there's no between, I'm either loved or I'm REALLY hated and I've struggled emotionally with it. On all the videos on Facebook, I'm the only person who's got angry reactions and that hurts because I'm not a bad person."
Tai admits she's 'struggled emotionally' with the criticism she's received on social media
When asked if the pressure had really got to her, Tai replied: "Oh massively. I didn't realise how badly people would take to me but I guess, because I come across as brash when I perform, it hasn't gone down too well. I think people think: 'Why's she acting like she's already 'there''. And I'm not. I'm aware that I'm not 'there' yet but I am an artist, I know who I am and people are kinda scared of that I guess."
Tai believed her mentor Will would be able to relate to being misunderstood.
"I haven't really spoken to him about it," she said. "He doesn't really see that side of it but he must understand because he's also very like… people can't work him out. But he's been so supportive of me; he loves it, he loves that side of me. He loves everything about it and he's whose opinion counts the most."
The Voice UK semi-finals can be seen on Saturday March 31 at 8.30pm on ITV.
Get the latest updates, reviews and unmissable series to watch and more!
Thank you for signing up to Whattowatch. You will receive a verification email shortly.
There was a problem. Please refresh the page and try again.