The Woman in White: What the viewers really thought?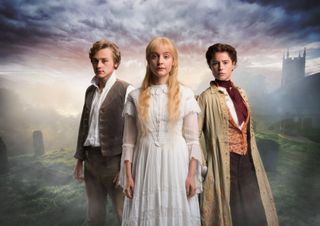 (Image credit: BBC/Origin Pictures)
The BBC's latest classic was received with mixed reactions
BBC's The Woman in White, staring Ben Hardy, made its debut on our screens on Sunday night and, after much anticipation, was received with mixed opinions.
While some viewers were left gripped others found the adaptation of Wilkie Collins' classic novel too slow.
Viewers took to Twitter with praise for the five part miniseries saying...
But there were a few who weren't so enthralled...
For anyone who's thinking it, Love Island starts on 4th June.
This adaptation of the classic novel stars Ben Hardy (EastEnders, X-Men: Apocalypse) as Walter Hartwright, a teacher who has a startling encounter on Hampstead Heath with a woman who has escaped from a lunatic asylum.
He later takes up a position as a drawing master in Cumbria, but as he falls in love with one of his pupils, he discovers a connection between her family and the strange woman's troubled past.
But while the viewers were left mixed on the show, the love for Ben came in thick and fast...
The series also stars Joanna Scanlan (No Offence), Jessie Buckley (War & Peace, Taboo) and Charles Dance (Game of Thrones).
Did you watch it? Tweet us with your thoughts @whatsontvuk.
Thank you for signing up to Whattowatch. You will receive a verification email shortly.
There was a problem. Please refresh the page and try again.