UNEXPECTED love triangle heading for Neighbours - we didn't see this coming!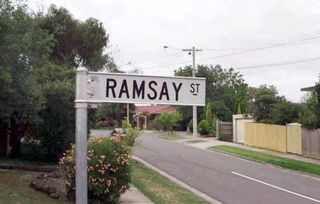 There's love in the air for one Neighbours couple next week, but things get seriously complicated when a third person is thrown into the mix...
Next week sees Chloe Brennan's friendship with ex girlfriend Mel Lohan develop into a full-blown relationship in Neighbours... but while her family are thrilled for the new couple, the same can't be said for Elly Conway. Is she jealous?
As Chloe and Mel spend more time together, it is clear that the connection that they shared before is still there.
And as the pair enjoy the day at the beach together next week, Chloe is surprised when Mel is understanding about her complicated feelings for Elly, inspiring her to open up to her ex more than ever.
But when Mel then tags along at the Lassiter's Valentine's Day event, Elly's nose is seriously put out of joint when she starts to feel like the third wheel in the party.
Does this mean she is developing feelings for her fiancé's sister?
By the end of next week Chloe decided to bite the bullet and embark on a new romance with Mel and, despite previously always being one to shy away from commitment, she is happy to announce to her family that her and Mel are a couple.
But while her brothers are thrilled for Chloe, Elly can't shake the feeling that there are old tensions with Mel that still haven't been resolved... after all their romance didn't work last time, so why would it this time?
When Aaron notices that Elly isn't on board with Chloe's new relationship, he suspects that it is because Elly is feeling resentful that Mel is now getting Chloe's undivided attention instead of her... but when he confronts Elly, she strongly denies it's true.
But are there underlying feelings brewing for Elly?
She warns Aaron to watch his sister's back because she doesn't trust Mel's intentions... but is she right to be worried? Or is this love triangle about to get more complicated than ever?
With Elly and Mark's wedding just around the corner, it looks like trouble is ahead for the Brennan house...
Neighbours airs weekdays at 1.45pm and 5.30pm on Channel 5
Picture credits: Channel 5
Get the latest updates, reviews and unmissable series to watch and more!
Thank you for signing up to Whattowatch. You will receive a verification email shortly.
There was a problem. Please refresh the page and try again.