'Bettany Hughes' Treasures Of The World' season 1 — the popular history professor guides us through her series
Professor Bettany Hughes explores the world's first health spa, Olympia and other wonders of the ancient world...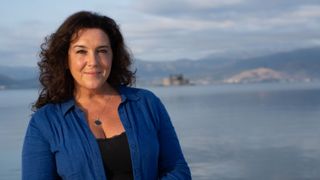 (Image credit: C4)
Popular TV history professor Bettany Hughes brings us more historical escapism in her new five-part Channel 4 series Bettany Hughes' Treasures of the World. It will take us on a European tour exploring ancient treasures and recent historical finds in places such as Greece, Turkey, Gibraltar, Malta and Italy. Her previous shows such as The Nile: Egypt's Great River with Bettany Hughes (see below to watch), A Greek Odyssey With Bettany Hughes, Eight Days That Made Rome and Pompeii's Final Hours: New Evidence, all made ancient history highly accessible for everyday viewers. Now Bettany's new series promises just the same as it show us her fascinating insights into how the world used to live thousands of years ago plus some pretty cool historical facts and sites.
So here's a guide to everything we need to know about Bettany Hughes' Treasures of the World...
Bettany Hughes' Treasures of the World air date and trailer
Bettany Hughes' Treasures of the World is a six-part series that starts on Channel 4 from Saturday August 28 at 8pm. Episodes will then launch on streaming service All4 after their weekly Channel 4 release dates. As soon as we hear of an international release date we will post it, so do please check back. Channel 4 haven't released a trailer for the series. Over on 5Select on Saturday August 28, you can also see Bettany's previous series The Nile with Bettany Hughes (9pm), followed by the first episode in the historian's series A Greek Odyssey (11pm). You can also watch The Nile: Egypt's Great River on streaming service My5.
Bettany Hughes on the secrets revealed in Treasures Of The World...
For the first episode, Bettany Hughes is in Greece uncovering the stories of Olympia, the birthplace of the original Olympic Games (see picture below), and Aegae the birthplace of Alexander the Great and the biggest palace in the whole of classical Greece. There's also a trip to the Sanctuary of Asklepios at Epidaurus, the world's very first health spa.
A holistic approach to health and happiness might seem like a very modern idea but Bettany reveals how the ancient Greeks were actually the masters of mental health and wellbeing more than 2,500 years ago. She travels to the Sanctuary of Asklepios at Epidaurus, the very first health spa in Western civilisation.
"It was the cradle of medicine, famed across the Greek and Roman world,: says Bettany. "People came here as patients, desperate to be cured, and the sanatorium employed all kind of practices, both physical and psychological, that we're embracing again today. That idea of treating a person as a whole, of using art to heal, may seem super modern but the Greeks got there 2,500 years ago."
As well as ancient medical instruments, like tweezers and spatulas, also at the site is a vast amphitheatre that was used for mental health therapy. "Ancient Greeks believed you couldn't have a healthy body unless you had a healthy mind,' explains Hughes. 'The philosopher Aristotle said that when people came together in a theatre to listen to drama it was catharsis, it was a purge and a balm for society's soul."
Also this week, Hughes visits other ancient Greek treasures, including Olympia and the origin of the Olympic Games, and Aegae, plus the birthplace of Alexander the Great and the biggest palace in classical Greece. At two storeys high and spanning 12,500 square metres (more than two and a half football pitches), it's so vast it even has a courtyard that can fit 3000 people, and Hughes is given exclusive access to the ongoing excavations and the gold treasures discovered in the tombs. "It's the most remarkable place because history is physically being brought back to life here,' she says. "Aegae is one of my wonders because it's somewhere you can really feel the emotional currents of the past and you meet personalities, like Alexander the Great, who went on to shape the story of the world."
Bettany Hughes in later episodes of Treasures Of The World...
Bettany will discover how the Mediterranean island of Malta is a cultural hub laden with some of the world's most precious treasures in a later episode of Bettany Hughes' Treasures of the World. She'll show that Malta was where civilisations from East, West, North and South have met and cross-fertilised!
Bettany and her team are the first to be welcomed in to film the incredible underground temple the Hypogeum. A burial place for up to 7000 individuals, where Bettany holds a replica of a 5,500 year old figurine of a fecund woman, representing the transition between life and death. Before a major restoration project starts, Bettany is invited to explore and film in Queen Elizabeth II's and Prince Philip's romantic hideaway the Villa Guardamangia. It's a 'royal love nest' house rarely entered and rarely filmed in yet it's where the couple were said to have found real happiness.
Bettany also explores the deep World War Two tunnels and the Lascaris War Rooms, clambering down amongst tree roots, where hundreds of families sheltered through the war, finding their kitchen plates and bottles, and prayers — remnants of a time of incredible endurance.
For the September 25 episode of Bettany Hughes' Treasures of the World, Bettany travels around the Mediterranean Islands where she joins a new archeological dig on Malta and takes a walk among the lovely lemon trees (see picture below). She also sees where another dig has uncovered a 2,500-year-old mask of Medusa on the sacred archaeological site of Delos in Greece. Meanwhile, on Italy's island of Ischia, Bettany reveals a story of a female Renaissance trailblazer, neglected by history – Michelangelo's muse, Vittoria Colonna, who wrote more than 13 volumes of poetry and was one of the most popular poets in 16th-century Italy.
Another later episode of Bettany Hughes' Treasures of the World will see the professor in Istanbul, Turkey. When workers currently expanding a metro station in the heart of Istanbul stumbled across ancient human remains a team of archaeologists were called in. What they found was a rich treasure trove that included a rare Byzantine coin and some 5000-year-old pottery belonging to the city's first ever settlers! Bettany joins the fascinating excavation at Besiktas Metro Station.
"Istanbul's story is unique and pretty much every time there's a new development in the city an amazing bit of archaeology is discovered," says Bettany. "There's some incredible Bronze Age items coming out of the metro station, which is really exciting because we've never really understood who the first settlers were before. But these items tell us the early inhabitants of Istanbul were nomads, who travelled here across the Black Sea and the Balkans."
Bettany is also granted special permission to film at the Topkapi Palace, known as the jewel of the Ottoman Empire. They are the first international team allowed to film this staggering seat of Ottoman Power for years. The magnificent citadel's extensive gardens reveal the Sultan's passion for flowers, exotic animals and hand painted Iznik tiles.
She also visits the Basilica Cistern, the revolutionary sixth century water reservoir built under Instanbul's streets, and takes us on a tour of her favourite building on Earth – Hagia Sophia, which was completed in 537 as the vast Christian cathedral of what was then Constantinople before it became a mosque when Ottoman Turks took the city in 1453. "It's one of the wonders of the medieval world and it changed architecture forever,' says Bettany. 'It was built in record time – just five years, ten months and four days – and the dome is still one of the biggest in the world, surviving over 1000 earthquakes!"
Heading out across the Marmara Sea, Bettany visits the extraordinary Prince's Islands. On Büyükada Bettany walks among glamourous summer houses, grand hotels and the ruined homes of political exiles such as Leon Trotsky. Here Europe's largest wooden building, the hauntingly beautiful Prinkipo Orphanage was once home to more than 1,000 children.
Bettany Hughes' Treasures Of The World — the Gibraltar episode
Most people imagine Gibraltar as just a rocky holiday destination with year-round sunny weather and, of course, monkeys. But although Bettany Hughes does come face-to-face with a Barbary macaque in the third episode of her series, she also enters into the rock itself and explores a subterranean secret known as Stay Behind Cave. It's where Ian Fleming, creator of James Bond, masterminded a remarkable plot to leave six men, walled in, to act as human intelligence transmitters should the Nazis invade Gibraltar!
Bettany's also invited into a live dig at the mysterious Vanguards Cave to see the world's first evidence of Neanderthal art, only discovered in 2012, and explores evidence of a ghostly Neanderthal footprint in the sand. Incredibly, the Gibraltar finds prove that Neanderthals survived 10,000 years longer than previously thought.
Get the What to Watch Newsletter
The latest updates, reviews and unmissable series to watch and more!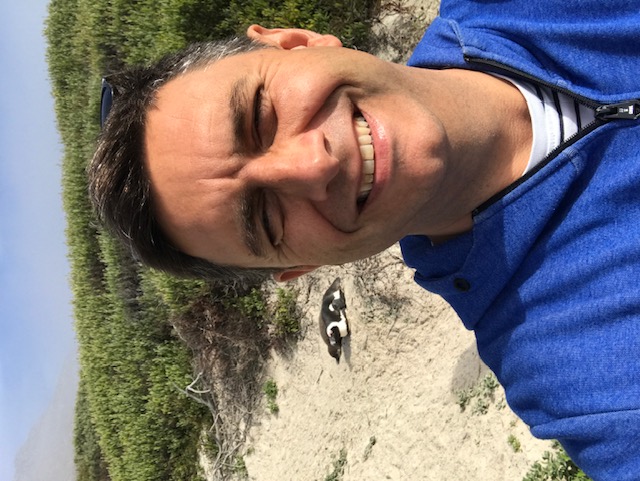 TV Content Director on TV Times, What's On TV and TV & Satellite Week
I'm a huge fan of television so I really have found the perfect job, as I've been writing about TV shows, films and interviewing major television, film and sports stars for over 25 years. I'm currently TV Content Director on What's On TV, TV Times, TV and Satellite Week magazines plus Whattowatch.com. I previously worked on Woman and Woman's Own in the 1990s. Outside of work I swim every morning, support Charlton Athletic football club and get nostalgic about TV shows Cagney & Lacey, I Claudius, Dallas and Tenko. I'm totally on top of everything good coming up too.