David Walliams reveals depression battle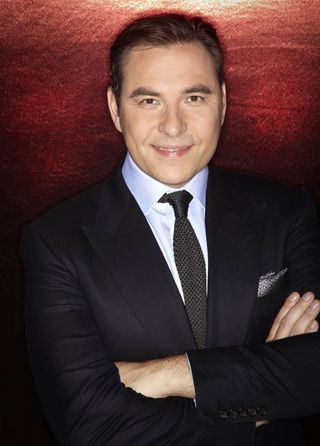 (Image credit: PA)
Comedian David Walliams has revealed in his new autobiography that he has faced lifelong battles with depression - and at one point was even treated in the Priory clinic. The Britain's Got Talent judge and Little Britain star opened up about his mood swings in the book Camp David, adding that he hit a low just as he was on the verge of becoming a household name. And at one point things got so bad that he even spent a week being treated in the Priory, which has helped many celebrities seeking help with depression or addiction issues. "Many people who suffer from depression confirm early morning is the worst time," David said in his book. "At 4am you are totally alone. There is no-one to call. "It was not just the terrible elemental sadness I felt, but fear. Fear of death, fear of life, fear of love, fear of everything. This went on for six months." The revelations come just days after the comedian - who is married to model Lara Stone - also admitted that he had had gay experiences as a child which left him "confused" when he was younger. He added, "I'm glad I talked honestly about my childhood sexual awakening because I think there's plenty of other people out there who will be reading it and say, "That's quite normal, that happened to me. It confused me too. "I've always been effeminate, and I think people confuse effeminacy with homosexuality, like they go hand-in-hand. But there are plenty of effeminate people who are straight, and plenty of butch people who are gay," David pointed out. "I've always been camp, I've always been drawn to playing Wonder Woman in the school playground. I'm not worried about it, it just seems other people are."
Get the latest updates, reviews and unmissable series to watch and more!
Thank you for signing up to Whattowatch. You will receive a verification email shortly.
There was a problem. Please refresh the page and try again.